Well I have been waiting for this damn n-fab bar for over a month (paid for and ordered jan. 10th and got it today), it was lost at customs for over a week... Its finally here, so I open the box and its the wrong damn 1! it was the one that you are supposed to drill through the bumper to attach, FAWK THAT. I made my own bracket this afternoon to attach it too! Also I got (awhiole ago while waiting for the bar) 2 more KC daylighters. So on the inside are 2 (the new ones) 130w long range daylighters, and on the outsides are 2 (the ones that were behind my grill) 130w driving light, daylighters! I dont have any night pics and wont be able to get any for a few weeks as I am leaving for a 4 hour drive to Toronto for the night then flying to Mexico tmrw morning. In the meen time let me know what you think! the bracket I made isnt anything special for now, just something that works and is very strong!
had to run a piece of 1"x1.5" aluminum across to both tow hook mounts and a bracket for the light bar
had to use smaller piece as spacer to get the light mount out far enough, not the prettiest but I am in a hurry...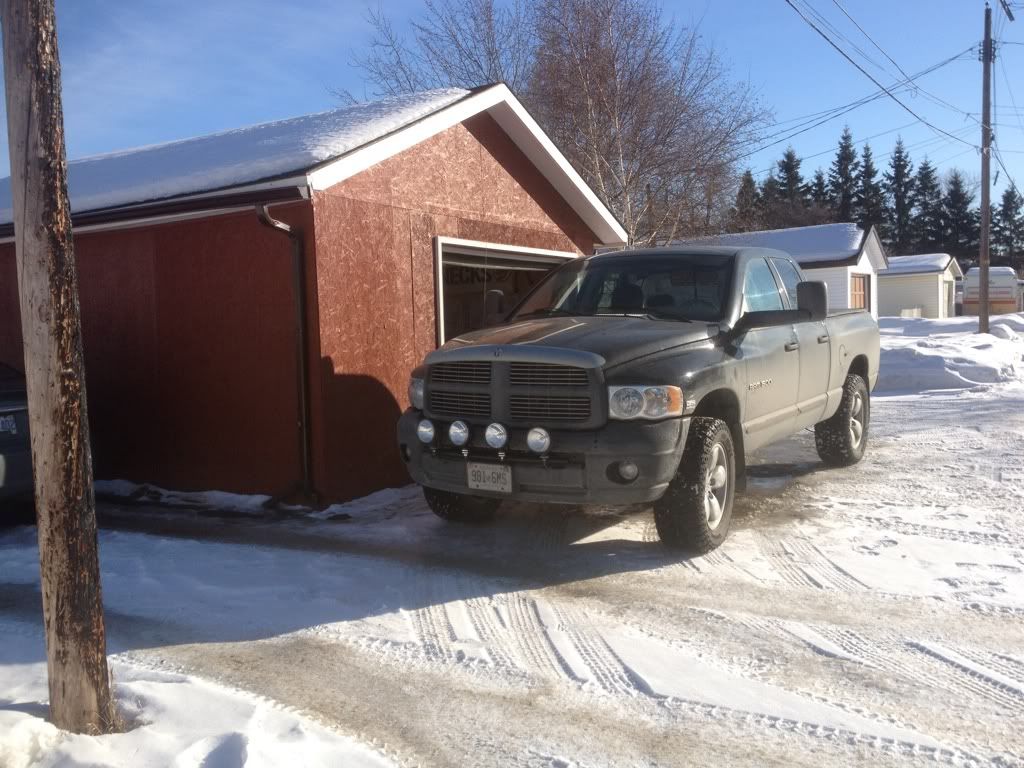 going to paint the mounting bolts for lights black when I get back home..