well ive finally decided to make my mod thread as for now this is what my truck is...ENJOY! :smileup:
my truck is a 2008 quad cab, hemi, lonestar edition, 3.55 rear end in Brilliant Black clearcoat or whatever the black color is haha either way i love it! although this will be my first and last black vehicle as its a pain to keep clean, but when it is, oh man its BEAUTIFUL!!! oh and my final product of mods is in my siggy!
heres my truck completely stock before any mods and its completely debadged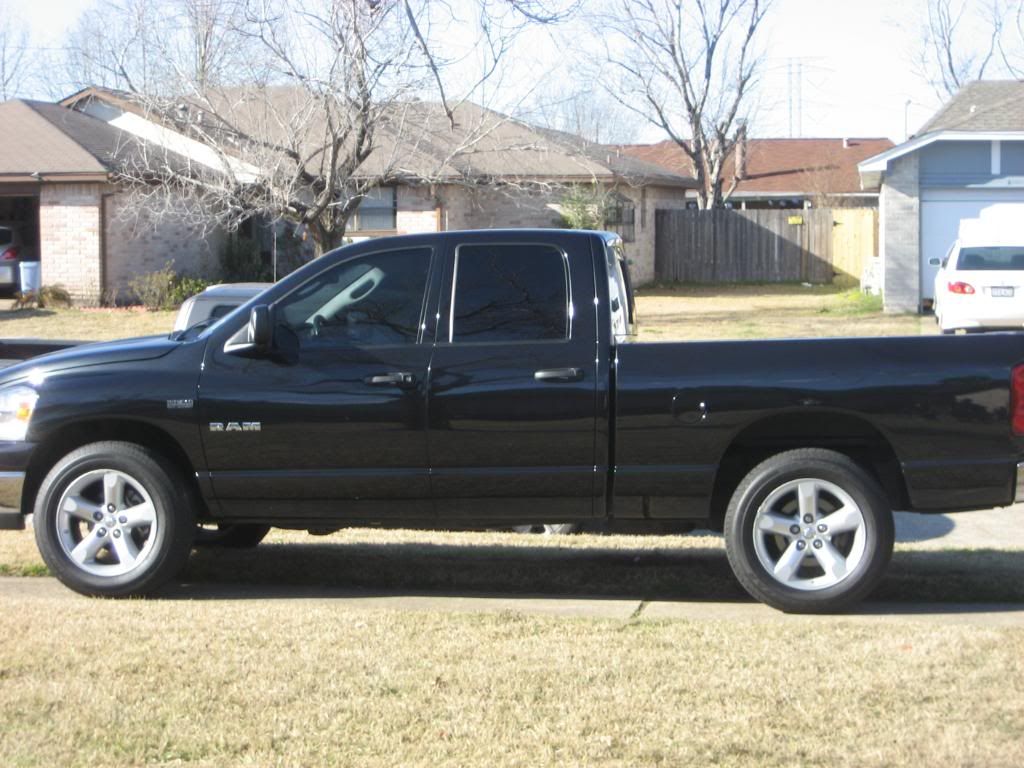 first mod i did was 8k headlights and fog lights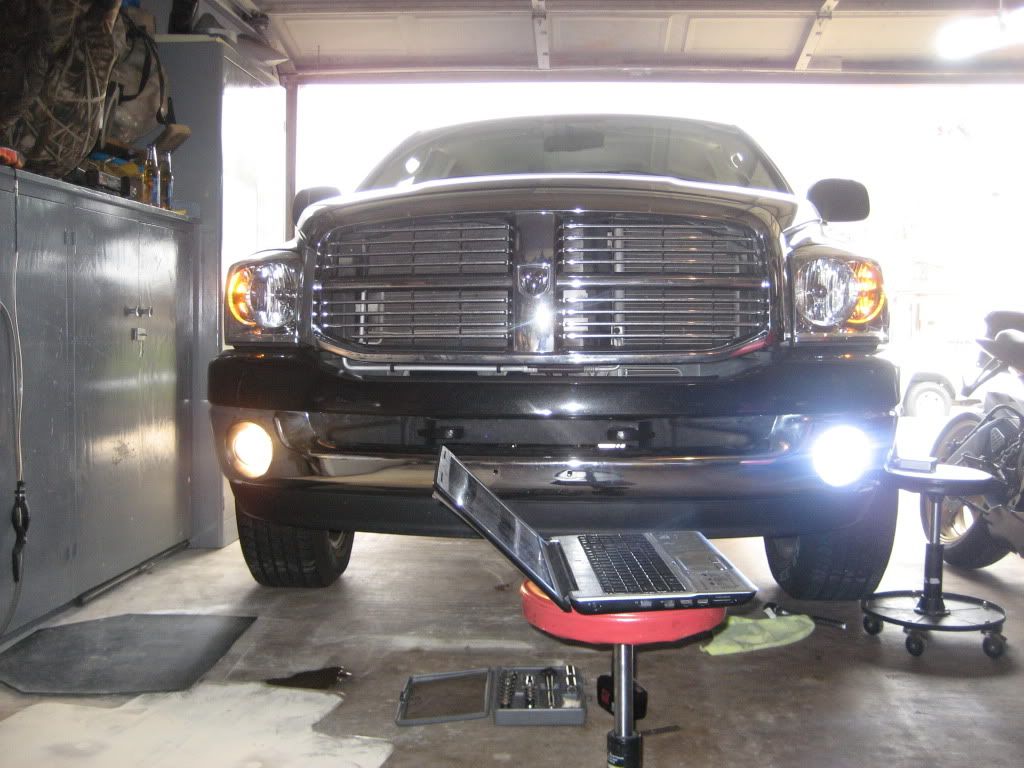 here are my hella 500's installed behind the grille!
next was i painted my calipers red!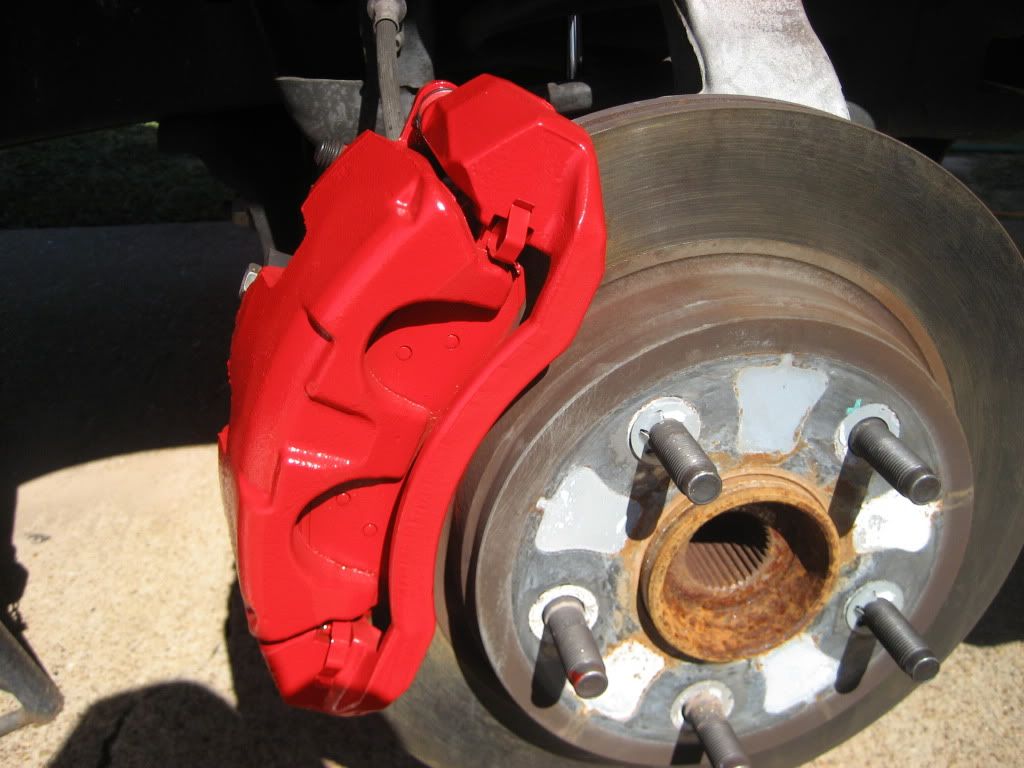 then i third brake light bar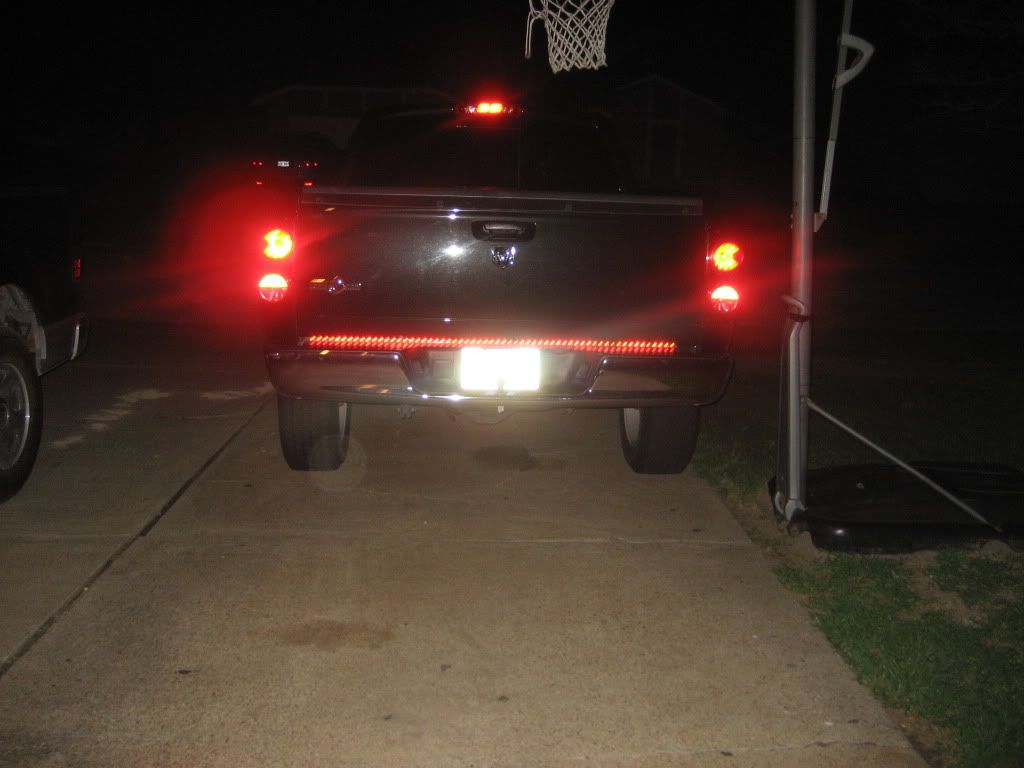 then i smoked my lights out!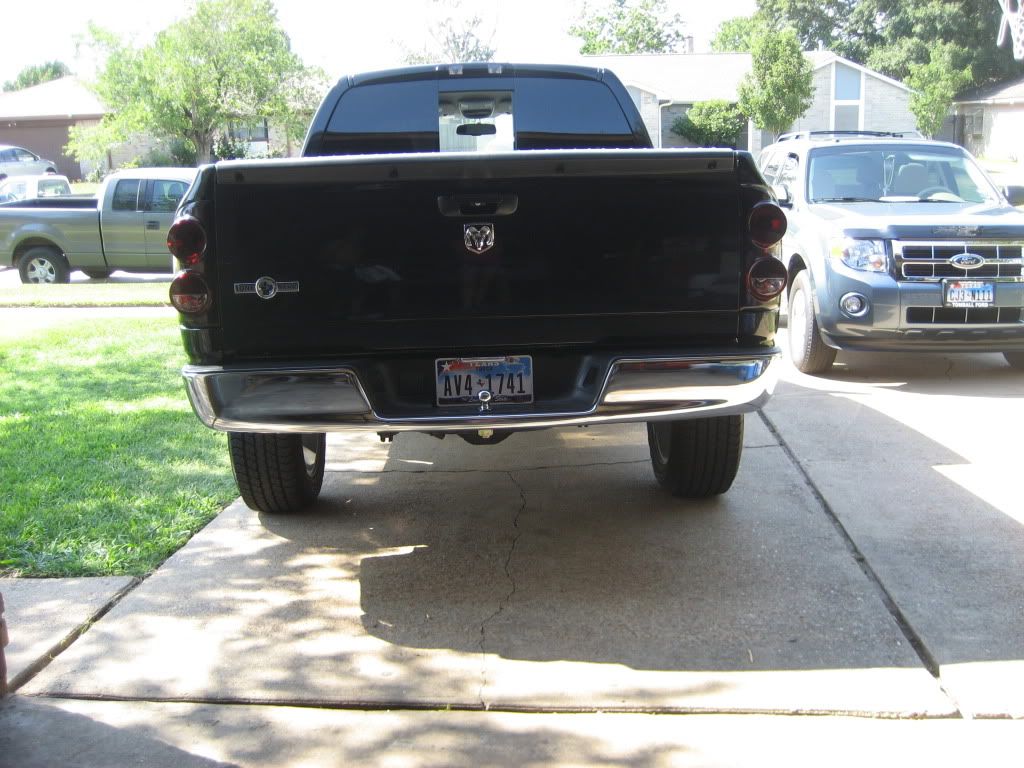 then put of a flow master super 44 which i later took off for a magnaflow 14 inch! MAGNAFLOW IS WAY BETTER PERIOD! and also at the time i replaced my y pipe! another great feature!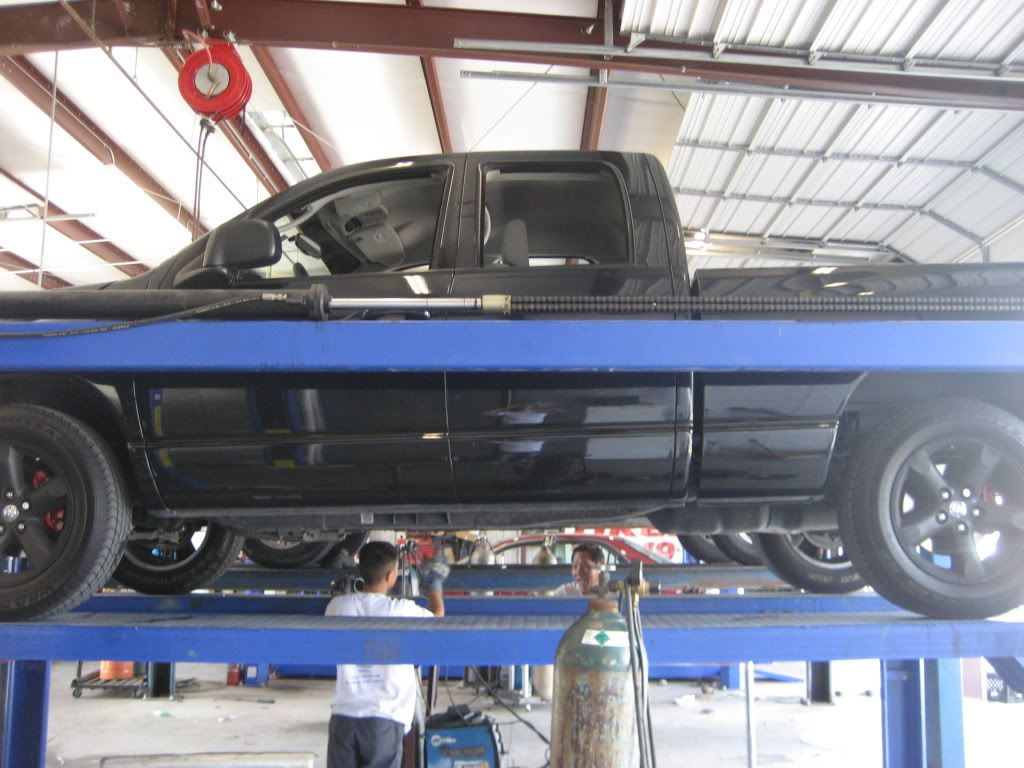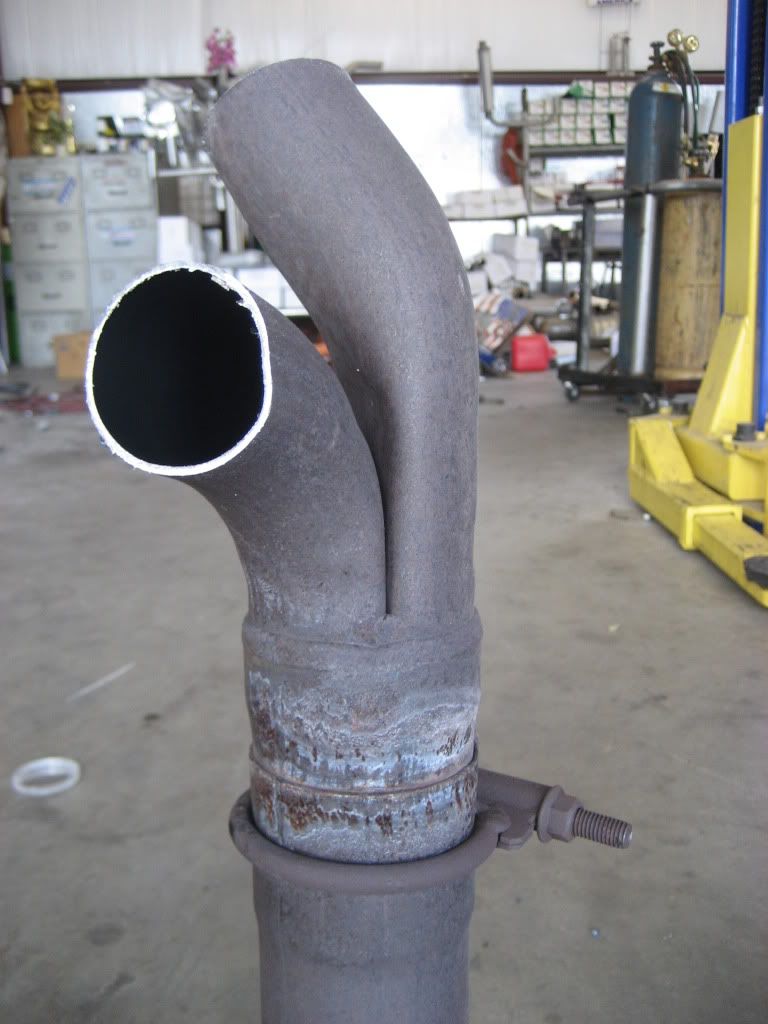 then i put my PA speaker on and i love it!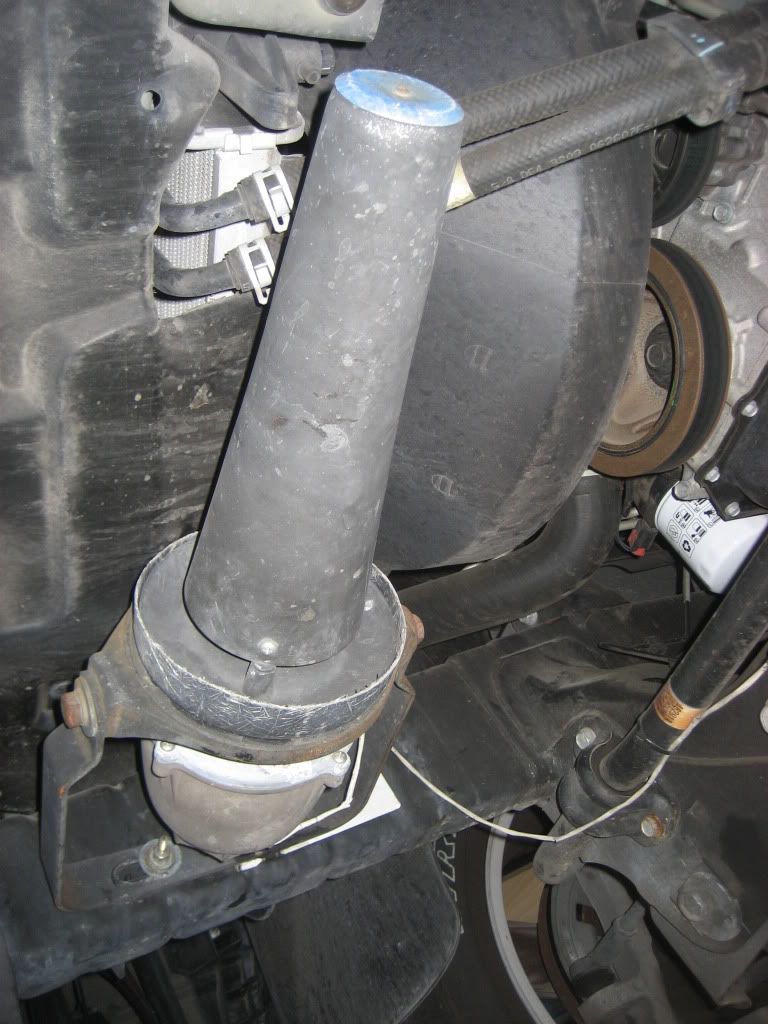 then i got my rims powder coated high gloss black and they are amazing! thinking about bumping up to 22's and my windows are 5% tint!
also all of my plastics are painted to color match! as you can see in the previous pic and also here is my wiper cowl and i moved my hemi badges to my hood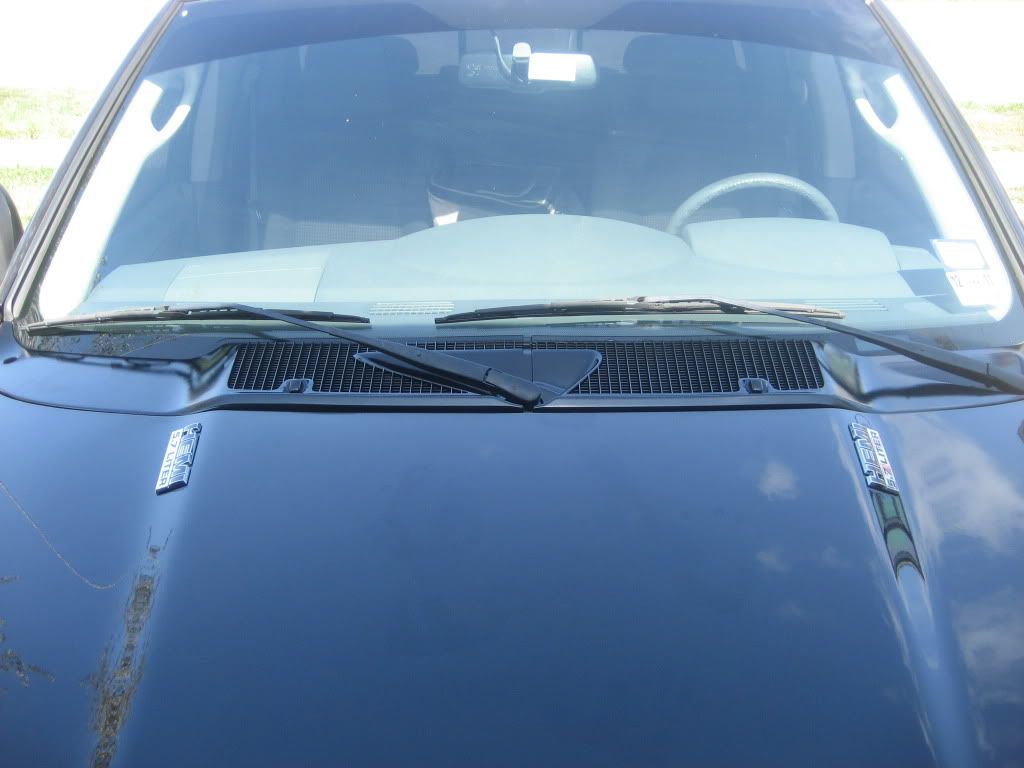 and here is my truck as it sits today with my shorty antenna but you cant see it in this pic
my future mods include:
cam, heads, headers, CAI, programmer, 22 inch rims still havent decided which and also to lower to eventually maybe super charge it depending on the prices, black headlights, black bumpers with a roll pan and black grille