Discussion Starter
·
#1
·
Well, I finally bit the bullet. I ordered gloss black 22" SRT10 wheels from Factory Reproductions about 2 weeks ago. I also got a red stripe painted on the wheel to break up all the black. Now, I have a few issues/questions before I get these suckers mounted.
1. TPMS? I forgot every vehicle has them nowadays. Mine ironically went off last night as I was leaving a buddy's house. It turns out the front passenger side was about 10PSI low. I forgot to buy TPMS sensors when I ordered my wheels and tires. How much of an issue will that be? I want to put these on but I don't want to jump the gun if its going to be a PITA down the road. Could I get a tire shop to swap the sensors out of my OEM wheels?
2. Rubbing. The wheels are 22x10 with a 25.4mm offset and the tires are 305/40/22 Nexen Roadian HPs. I also have a bigger Hellwig front swaybar that is waiting to get put on. I take it I will have rubbing issues? What size spacer do you guys recommend?
3. Lug nuts. The sales rep I spoke to on the phone gave me their black lug nut set for free. He didn't like them so he just threw them in. After looking at them, they are kinda cheap. They are almost 2" long but they are the 2 piece style. The lug itself is maybe an 1" long and the rest is the crappy metal jacket. They look goofy on the wheel since they are so long. After some research, Gorilla is coming out with their 1 piece hardened black lug that is OEM style. They should be released in the middle of this month (according to their website). I found them here:
http://www.sfxperformance.com/parts/GOR66198BDR-20.htm
It seems black acorn style lugs are pretty rare. I'm pretty excited about Gorilla releasing their 9/16"x18x1.52" black lugs but I don't know if I can hold out LOL.
The wheels and tires have been sitting in my garage for 2 days now. I keep going out there and looking at them. IT'S KILLING ME TO HAVE TO WAIT LOL. Of course I took a bunch of pics, just for you guys :wavey: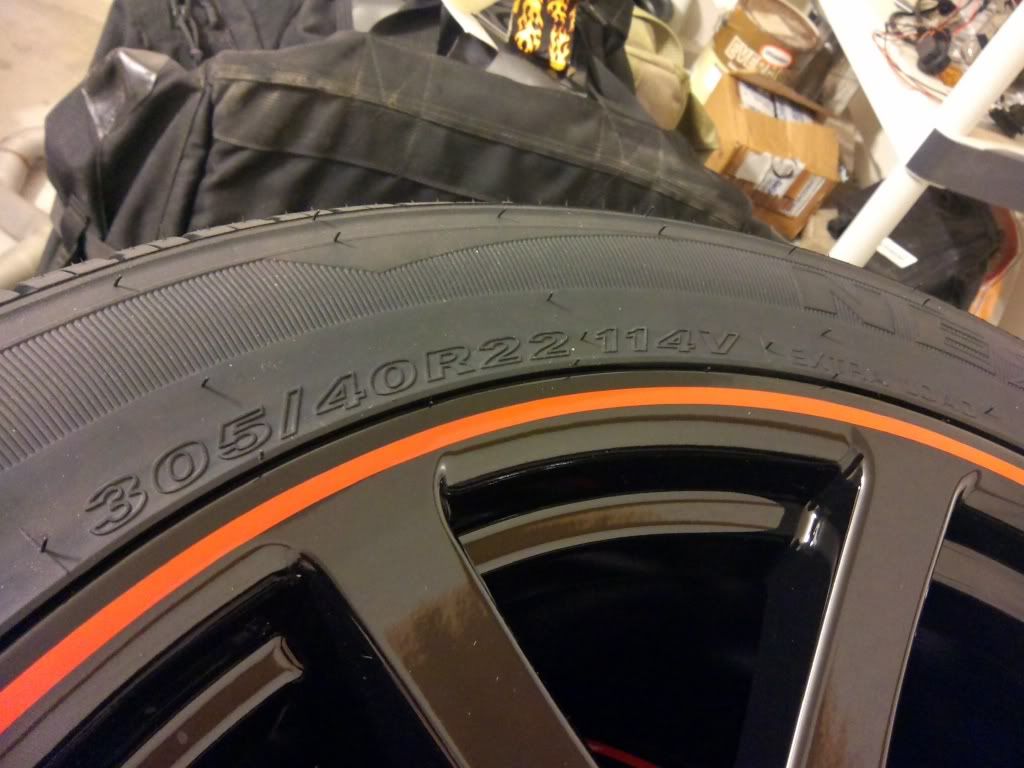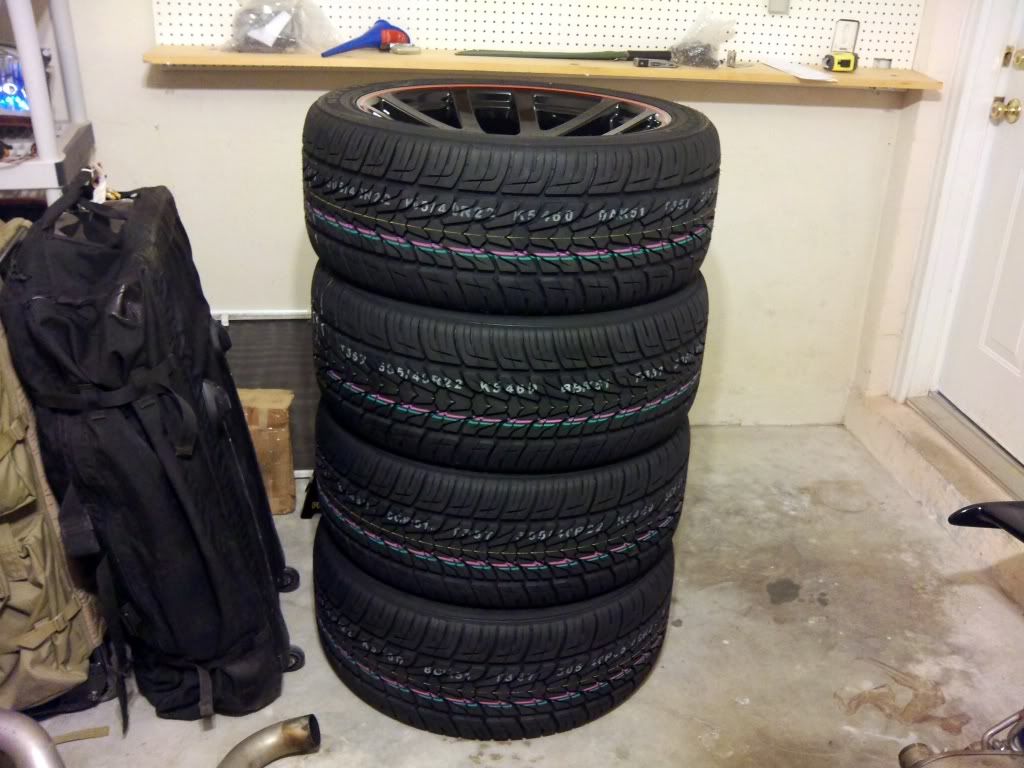 And last, a size comparison between the stock wheels and tires and the new set: