After breaking my carbon fiber stubby in the carwash the other day I have been on the hunt for a new one. Well found this little guy and couldn't be happier.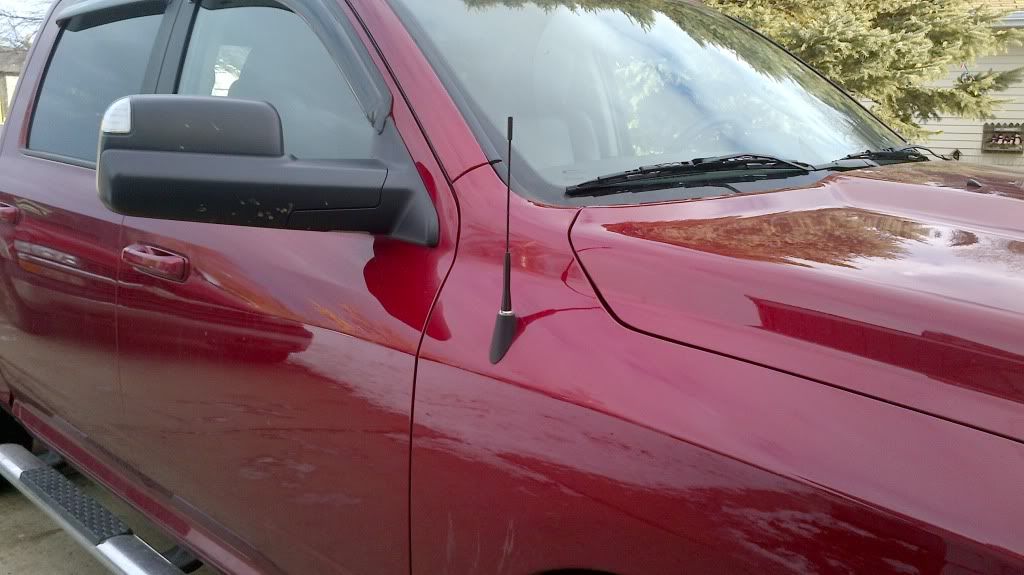 It comes with 3 different sizes of rods to adjust the length 5.3" / 6.5" / 10.5".
I opted for the 10.5 as I was tired of the reduced FM reception with the carbon fiber stubby.
http://www.stubbyantenna.com/y-series-short-stubby-antenna
Only one caveat with this model, it's not made to fit the Ram! If it wasn't for the adapter I had off the sickspeed carbon stubby it wouldn't fit. Love the look and my FM reception is right back to where it was with the factory antenna.