Just wanted to post my latest mods that I have done over the past week. First off got the new Vararam Air Grabber installed.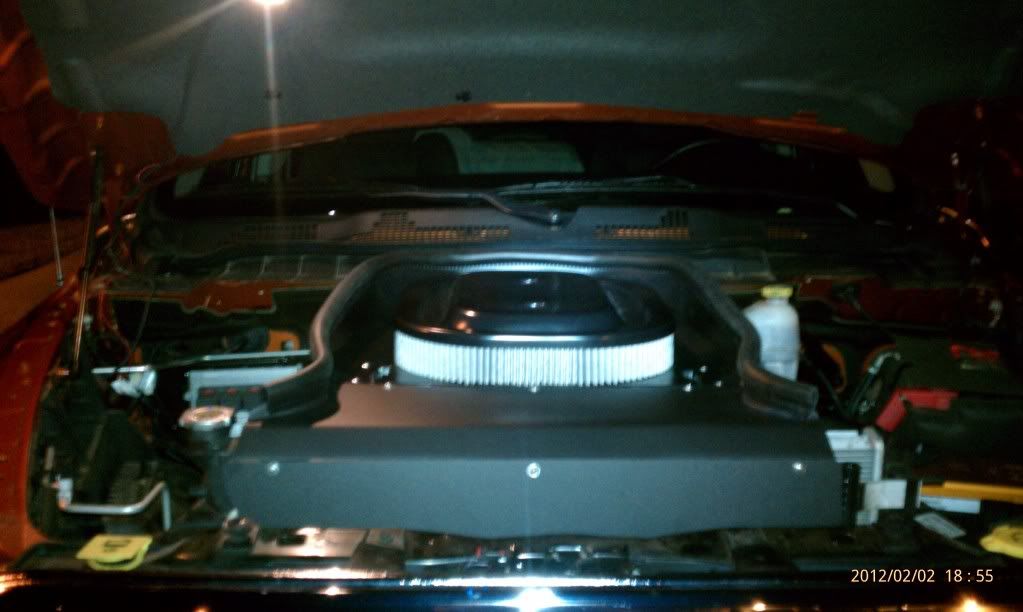 Then I painted all of the calipers burnt orange metallic. Really grabs your attention now!
Lastly, I installed 18 orange leds in the scoops on my sport hood. Looks mean at night with the subtle orange glow, and you can even see the painted background on the front emblem.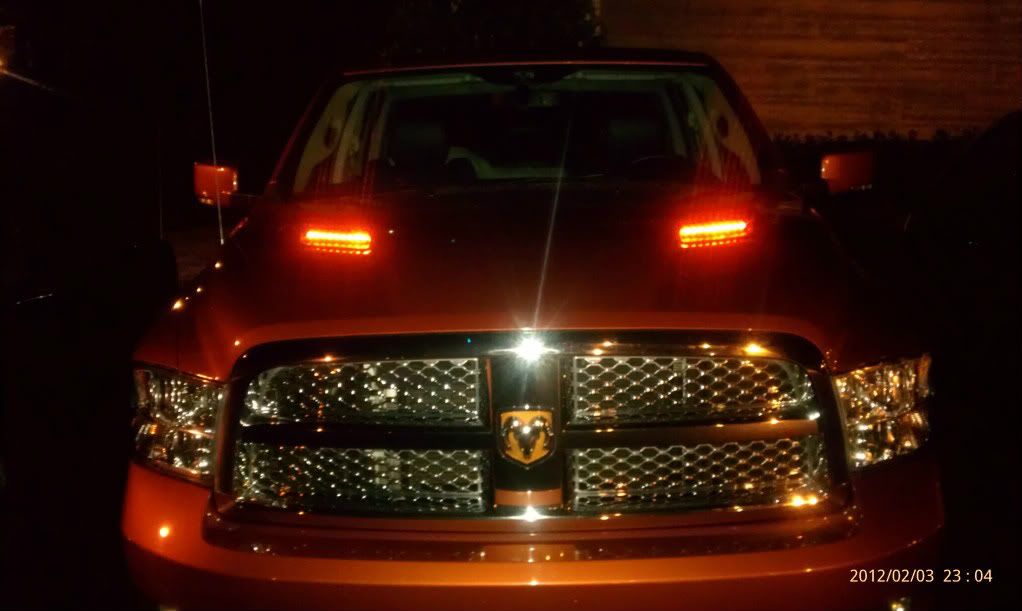 Next is a picture of my friends 2011 Camaro with orange racing stripes next to my Ram with the hood lit up.