Discussion Starter
•
#1
•
Hi, two days ago I noticed a little bit of oil on the driveway since I started parking my truck in another spot.
I know nothing about diffs, but I assume this is a pinion seal leak?
It drips very slowly (I'd say 3 drips per day), but it looks very wet? I assume it must've leaked much worse when I drove a bit faster... I don't know when this started happening, but the stains on the driveway aren't very big / bad yet, but I obviously don't know how much I'm losing when it's spinning.
I kinda feel like it's still leaking a little even though I haven't driven since I noticed it, except for one time but it wasn't really leaking 'more' after the drive.
Can I take the fill plug off to check / refill and then put it back, or is the fill-plug a one-time thing?
I wanna stick my finger in there to see if I've really lost a lot.
I'm getting it fixed next week because I had to bring it in for service anyways, but is it safe to drive like this? My dealer (or service center, cuz it's not a dealer) is pretty far away (about 100 mi, only hwy at 75 mph), I prefer them because they're very honest and good.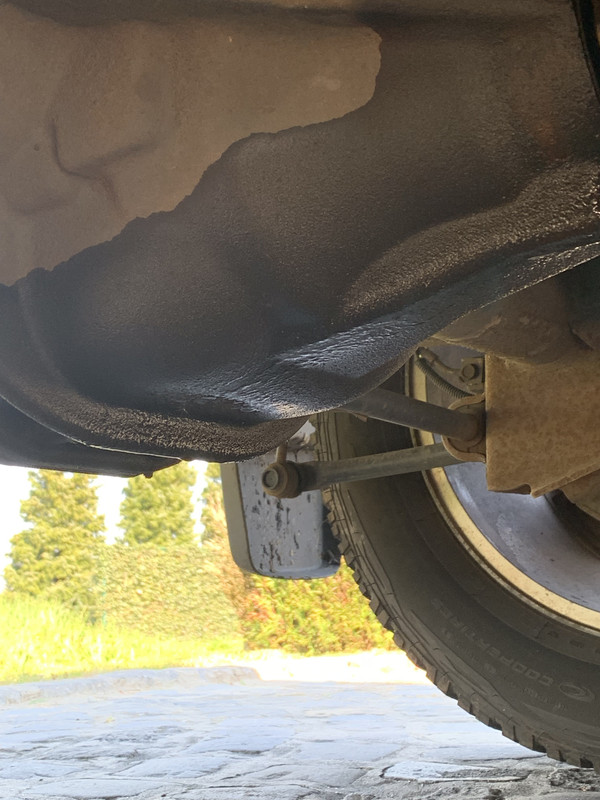 Thank you in advance