Discussion Starter
·
#1
·
Purchased a low mileage 2014 Sport last week and found out there was no key for the OEM wheel locks.
Called Discount Tire and asked "How much to rotate and balance the tires and Oh! by the way I can't get the wheel locks off, no key" They said $60 if it's the normal one piece but if it's the two piece they send it to a shop that welds a nut on and removed them that way.
Of course mine are two piece so I decided, after searching the forum and youtube, to do it myself.
Driving a socket on to the nut only turned the ring as it couldn't compress the ring enough to gain purchase on the nut. No luck.
So I decided to cut off the ring. 3" high speed wheel won't get close enough and my Dremel looks like long process so out comes the trusty IR industrial die grinder with the smallest, most aggressive bit I had.
Bluntly put, the whole thing took under 1/2 hour. I made two cuts 180 deg apart on the ring, had to used vise grips to keep it from turning for the second cut, and the whole assembly just fell off when the second cut was complete.
Used a new set of HF 12 point impact sockets, 1/2 drive to remove the nut. Drove the 15/16" on and it just engaged the thin section of the nut that let the ring spin. Breaker bar turned the nut easily and only took two or three wacks with the punch to drive the old nut out of the HF socket. Only damage to the socket was scuffed paint on the points inside.
Equipment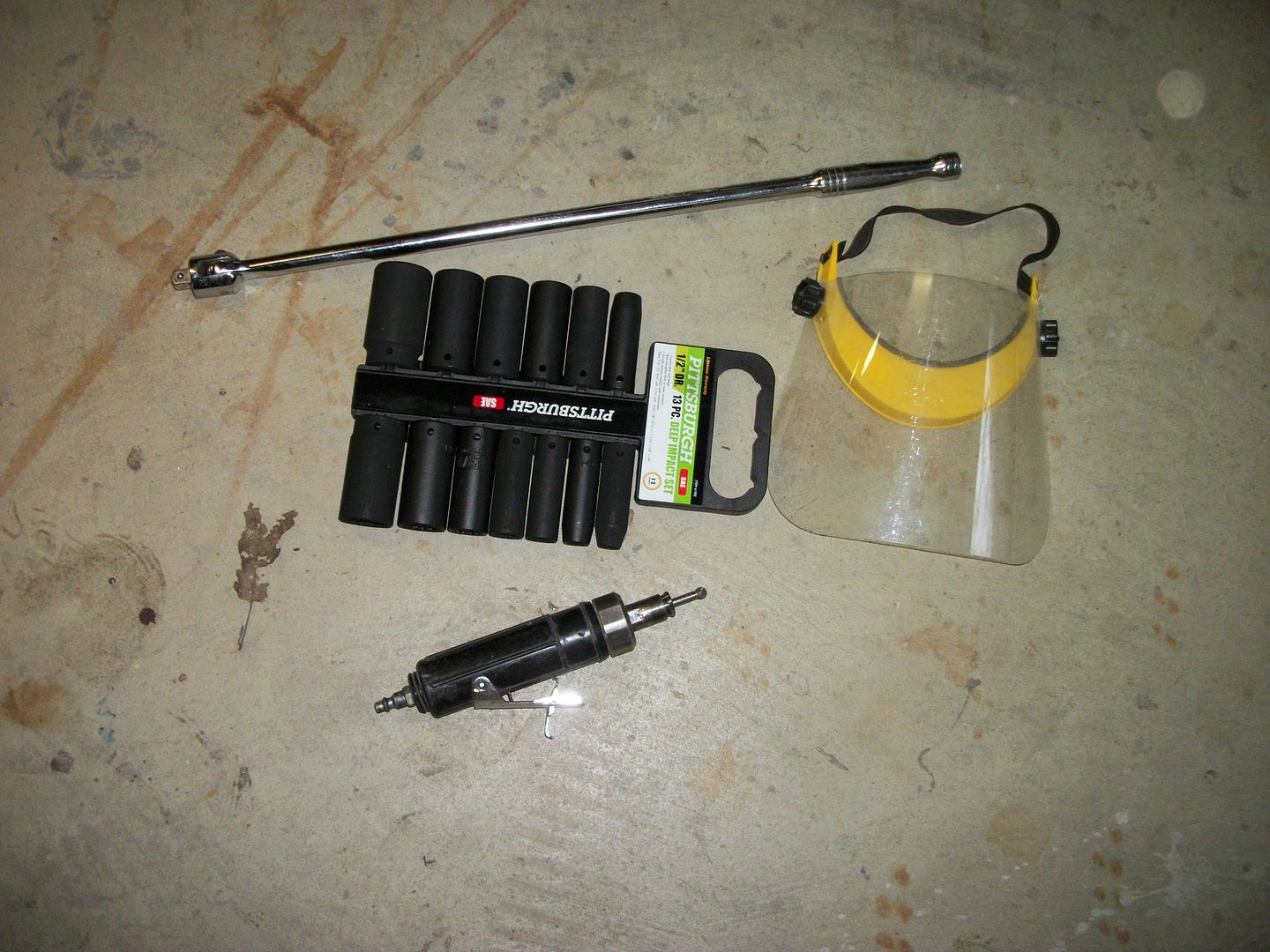 Ring gone
Removal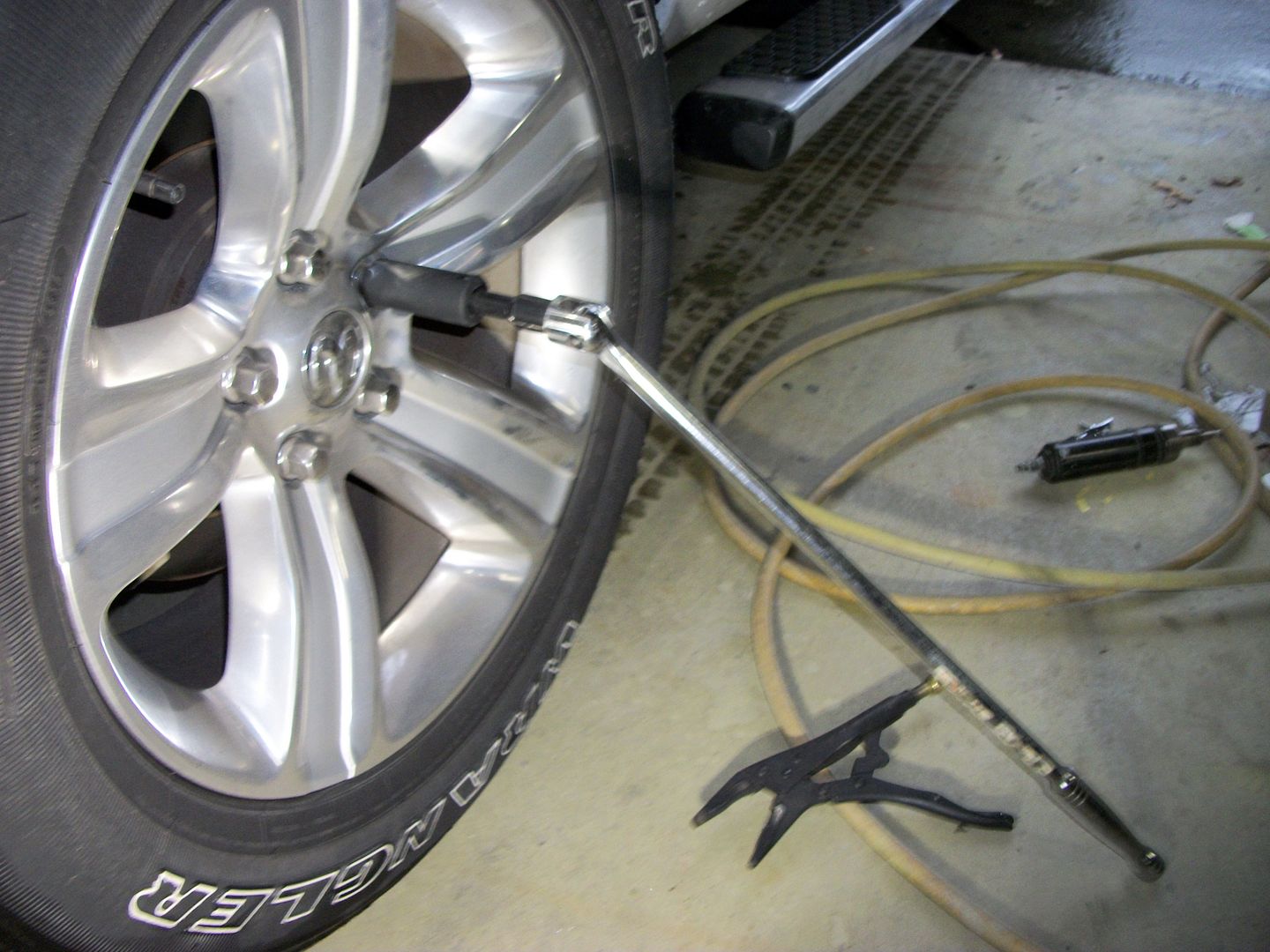 One of the easiest jobs I've done in a while, Bob