Discussion Starter
•
#1
•
As many of you know. The 2012 1500 is gone. I decided that I had done all I could to enjoy it, but nothing can replace the love for a Cummins. When I went from an SLT 03 2500 5.9 Cummins into a loaded 06 Mega Cab Hemi, I thought I'd be happy, and I wasn't. Then I went from an 06 2500 Cummins SLT to the loaded 2012 Ram 1500, thought i'd be happy and I wasn't. So now I have a 2012 Ram 2500 4x4 Cummins. The build will be in stages depending on: 1. current wallet conditions and 2. the amount of time I have to work on it. Just like the 1500, I will continually change my mind and my plans for the build. It is going to be a fun time though.
Truck:
2012 Ram 2500 4x4 CCSB
SLT Bighorn (Base except it has center console)
6.7 Cummins HO
Automatic
1st Stage:
(To be done by end of July)
2-3" Leveling Kit
35x12.50x17 Mud Terrains
Painted Pocket Flares
N-Fab Pre Runner Bar w/ 30" LED bar
Carli Trac Bar
Smoked LED Tails
AFE Stage 2 Pro Dry S Intake
6" Exhaust Tip
Tow Mirrors
2nd Stage:
(To be done by January 2014)
8" BDS Long arm kit
Fox Resis
Extended Front Drive Shaft
38x15.50x20 Toyo MT
20x10 BMF Novakanes
JJ Headlights
Magtech Rear Diff
Road Armor or Iron Bull Fr&Rr Bumpers
Audio System
Nav Unit
3rd Stage:
(When I feel the warranty doesnt matter)
H&S Tuner
5" Flo Pro TBE Exhaust
ARP Studs
Air Dog Lift Pump
Probably more...
4th Stage:
(One Day)
RoadWire Custom Leather
Painted Interior Trim
It is going to be a fun build. I look forward to it. I have tons more to add to this. As of right now it only has 220 miles on it. So I cant be to crazy with it.
Pics: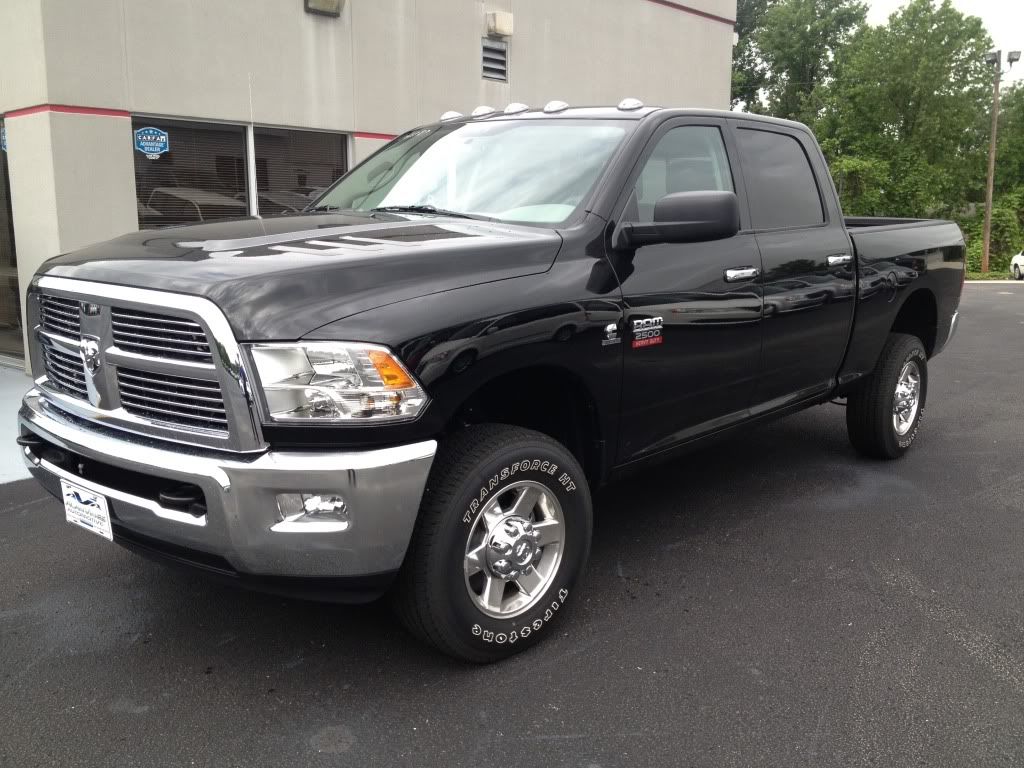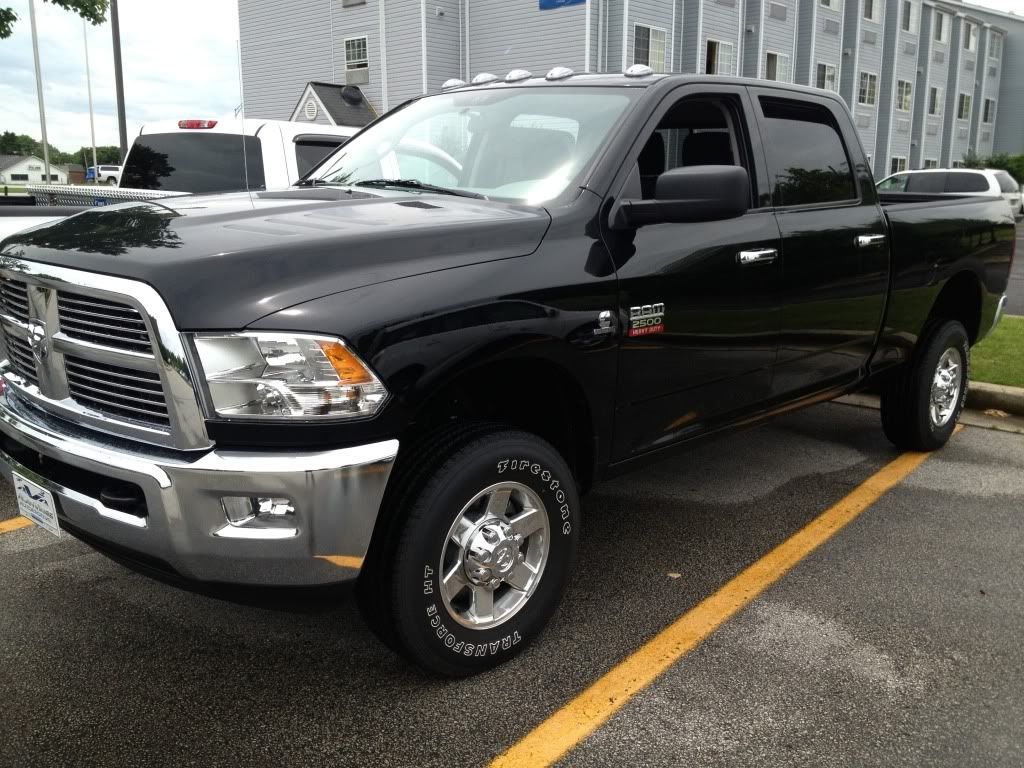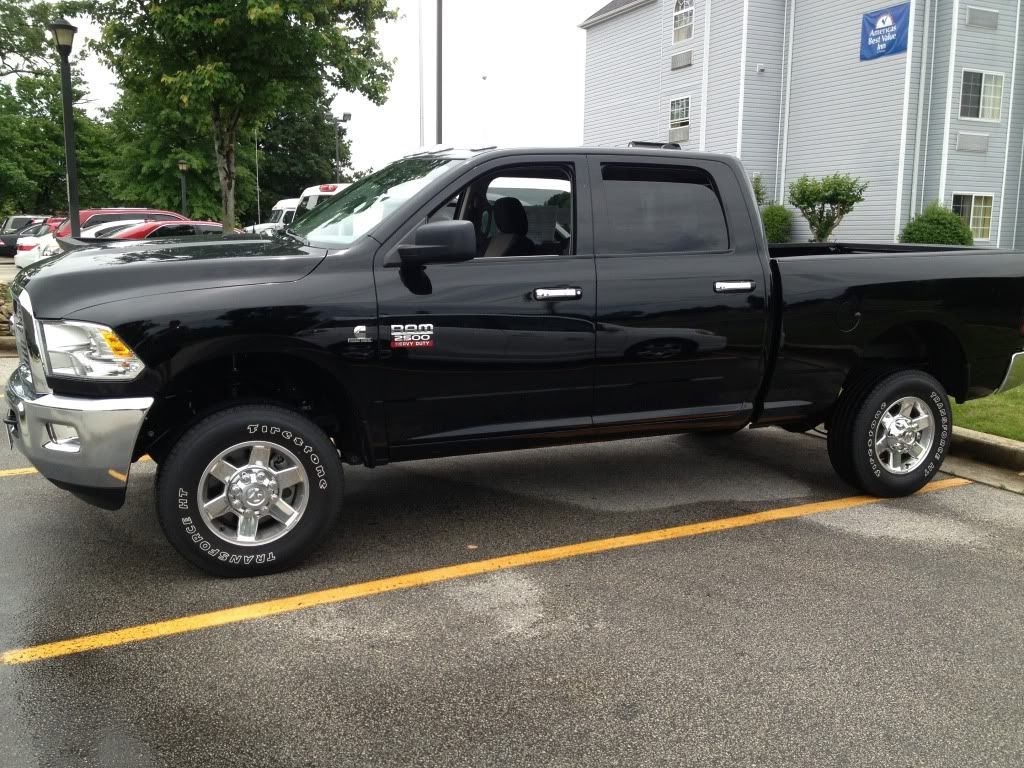 The Day I sold the 1500: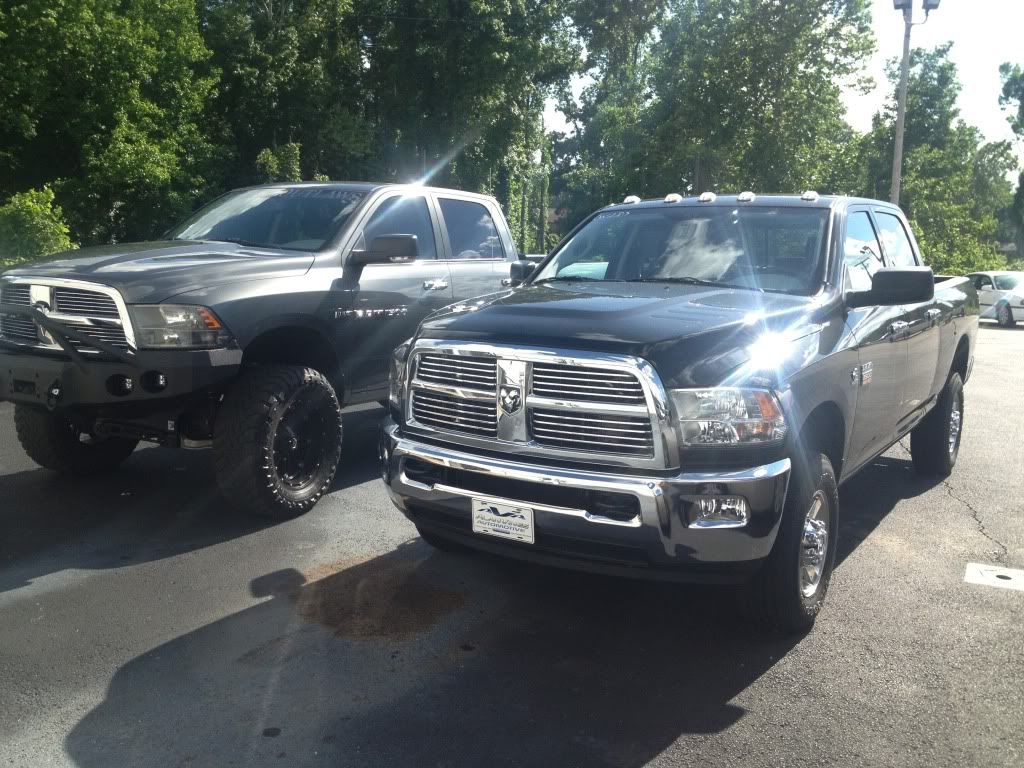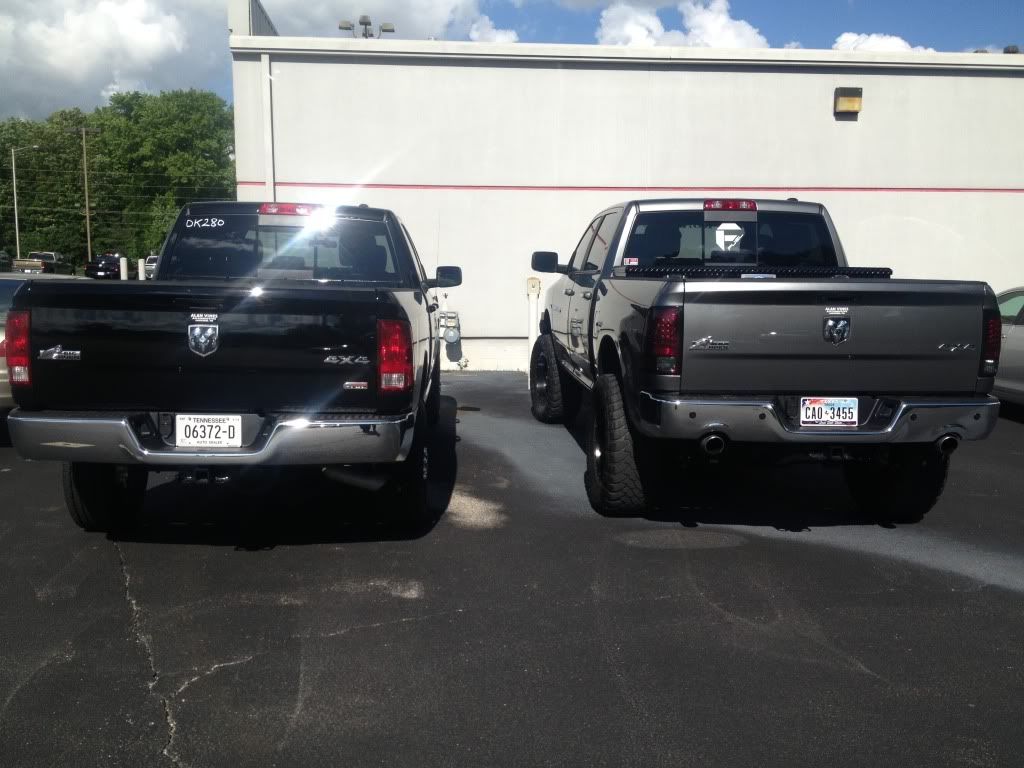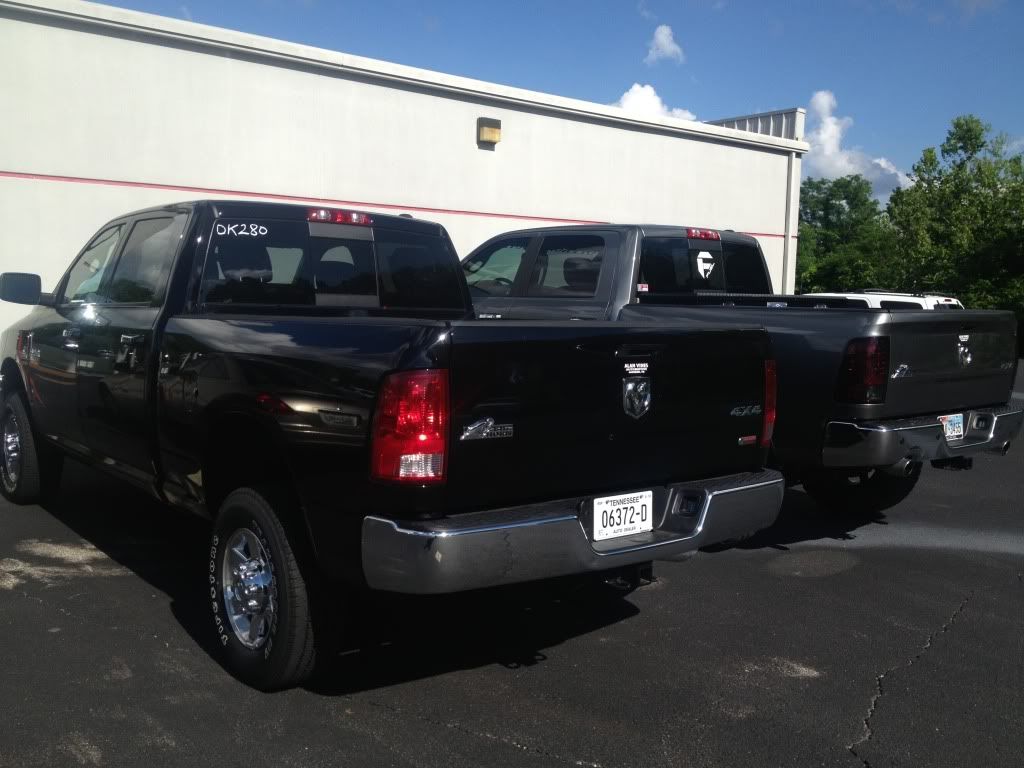 More pics to come
Build is sponsored by Bully's Performance :smileup: