So down here in NW Arkansas we have literally gotten 18" of snow, with 2 - 2.5' drifts in less than 12 hours. heres a few pics..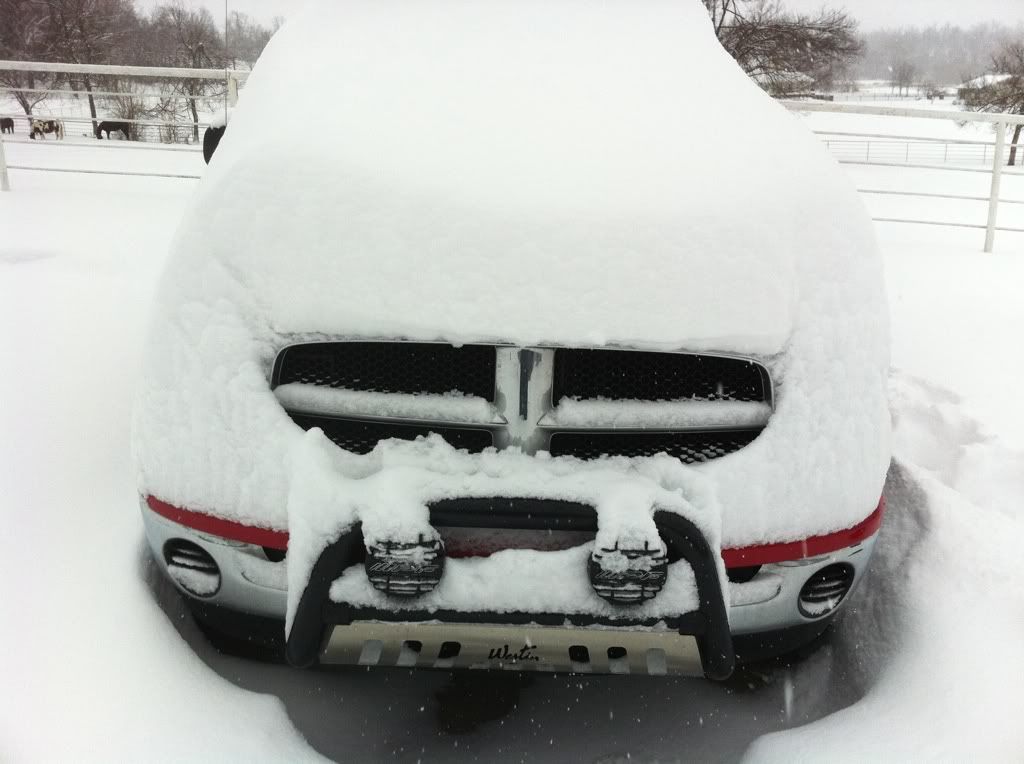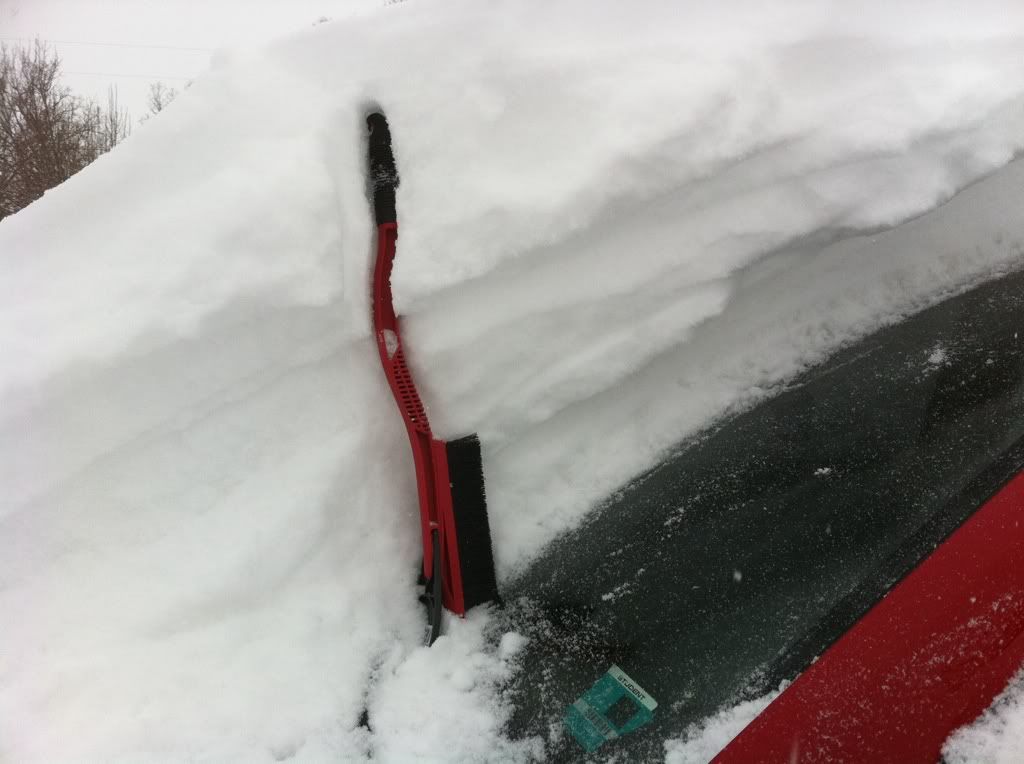 That snow scraper is 22" in length from top to bottom for reference!
So naturally as I was getting around this morning, I kicked her in 4wd low to get out of my driveway as it has a decently steep 30 degree slope to her. Once i got up to the top, the truck REFUSED to get out of 4-low. And being the TC I didn't want to force anything that didn't need to forced, ie bending levers/linkage/etc. My question is, what is the linkage type on an '04 QC 4x4? Could heavy snow clog/jam/lock-up the lever connecting to the TC? I really have no knowledge of what would cause this problem..I ended up parking the truck and letting it sit for another 30 minutes and once i got back to the truck after letting it sit it came right out of 4-low with no fight at all (making me think that some of the snow had come loose..). Seeing as we have close to 2.5' snow drifts i can't really climb up under the truck to see what's going on. Any idear's fellas and gals?