Discussion Starter
•
#1
•
Not sure if this needs to be a sticky or not, but here is a How-To on removing the painted trim from a Sport mirror. This is useful if you can't find a Sport mirror in your factory paint color but can find them in other colors. You can easily remove the trim and paint it, or have it painted. :smileup:
This process is already assuming you have removed it from your truck, or someone else's truck.
Tools: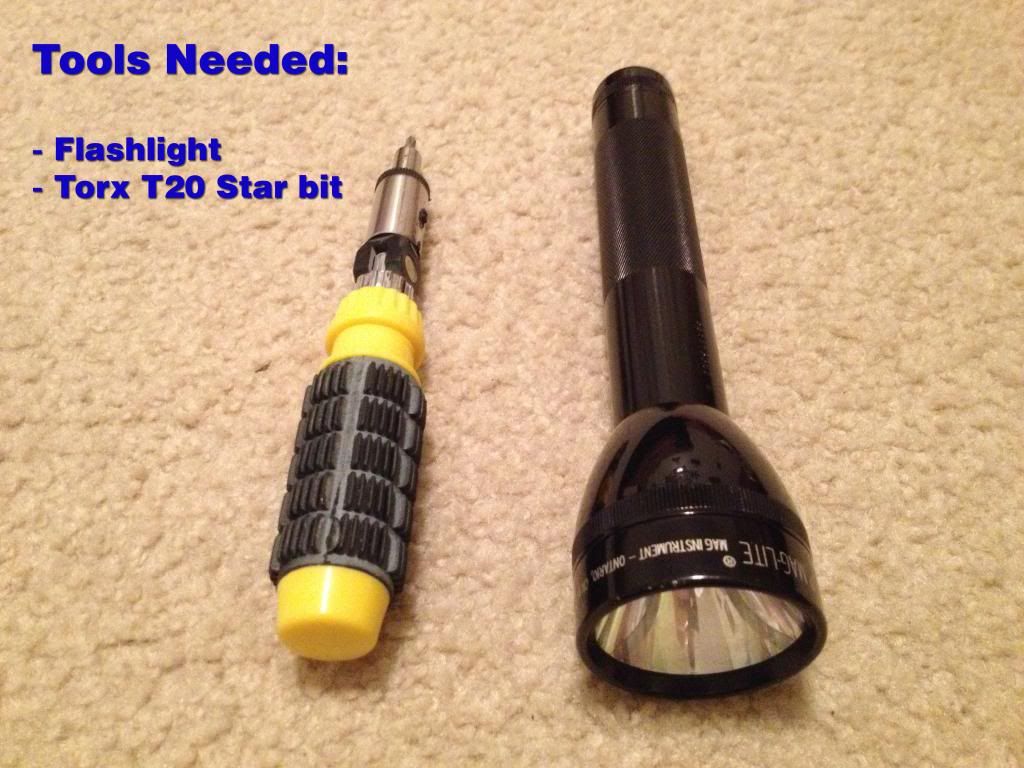 Step One: Remove Glass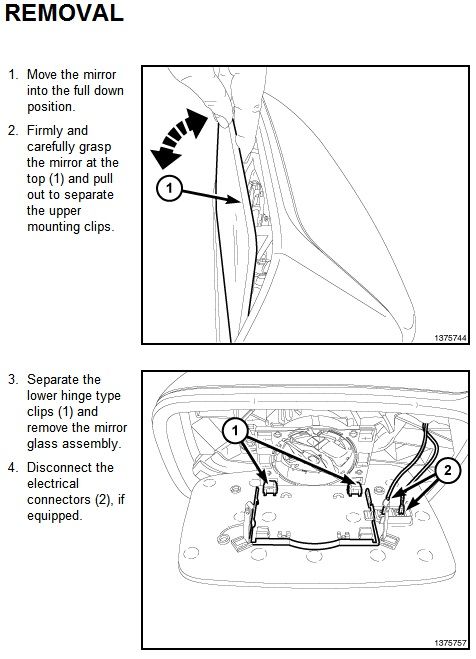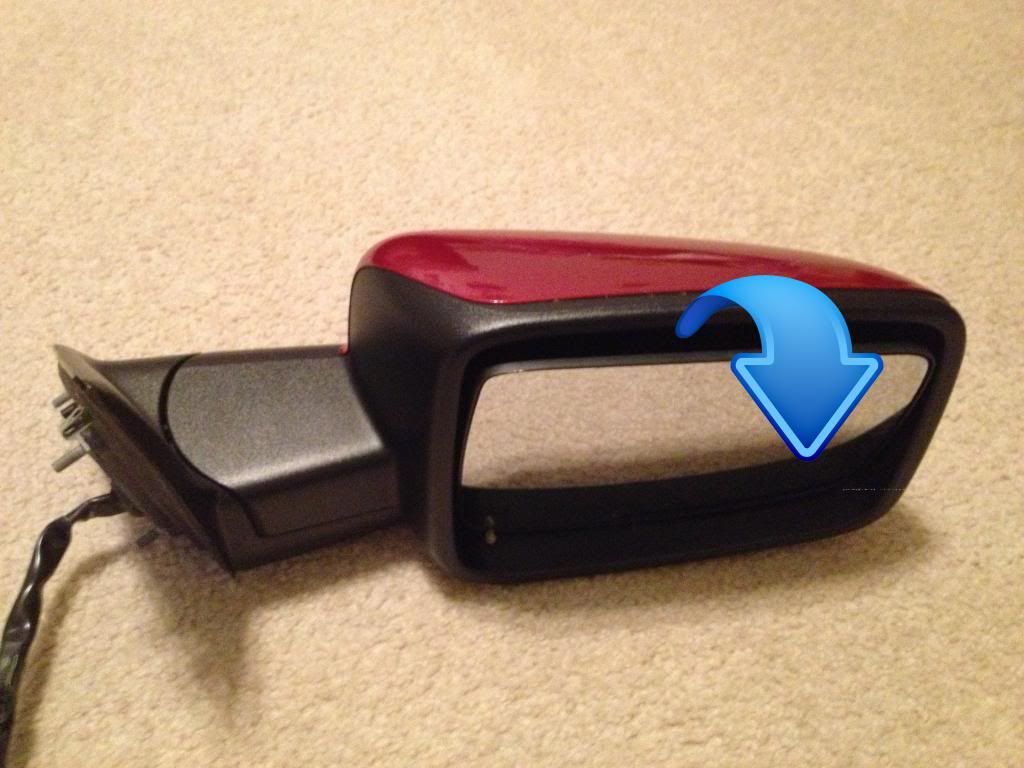 What helped me in removing the glass all the way from the assembly was after popping the top loose, rotate the mirror motor back up, then the mirror can be easily removed by just pulling up on it.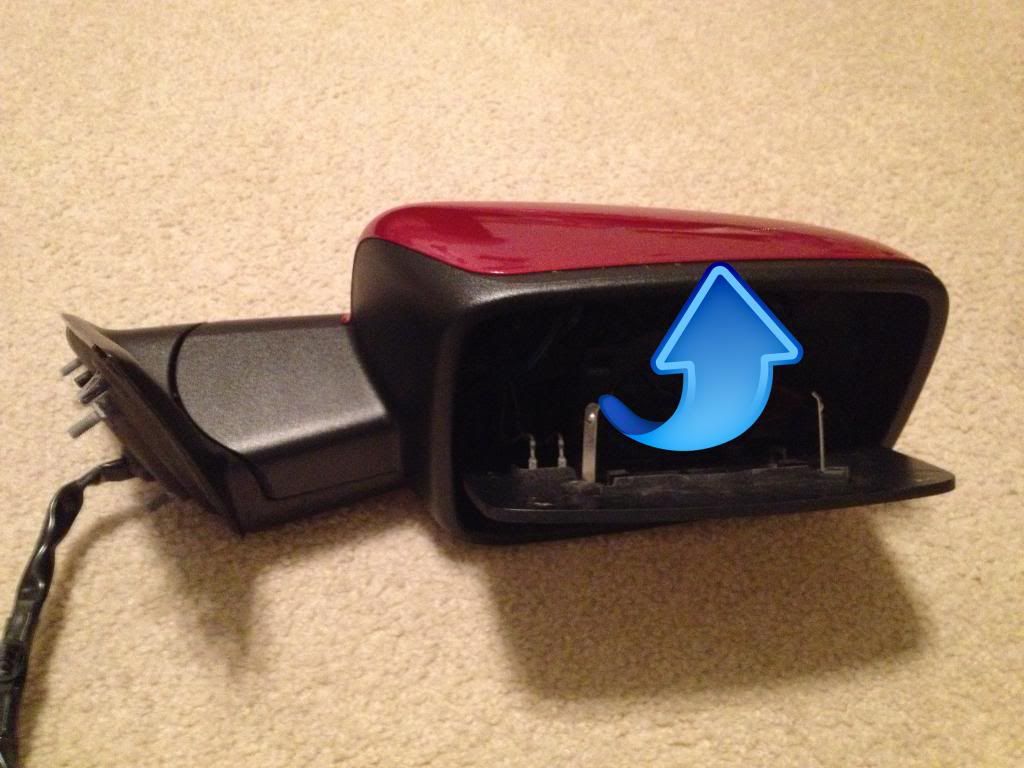 Step Two: Unplug Heater Wires
I doubt this has polarity, but I went ahead and marked which wire went where. The wires can be pulled back perpendicular from the glass.
Step Three: Unscrew Painted Trim
This is where the Torx T20 comes into place. Simply unscrew the three (3) screws that hold the painted trim to the mirror. Once those are removed, there is a clip in the lower left (right for drivers side) that is holding it together. Just push that out and the trim will come apart. Be careful not to pull as the puddle lamp wiring is still connected.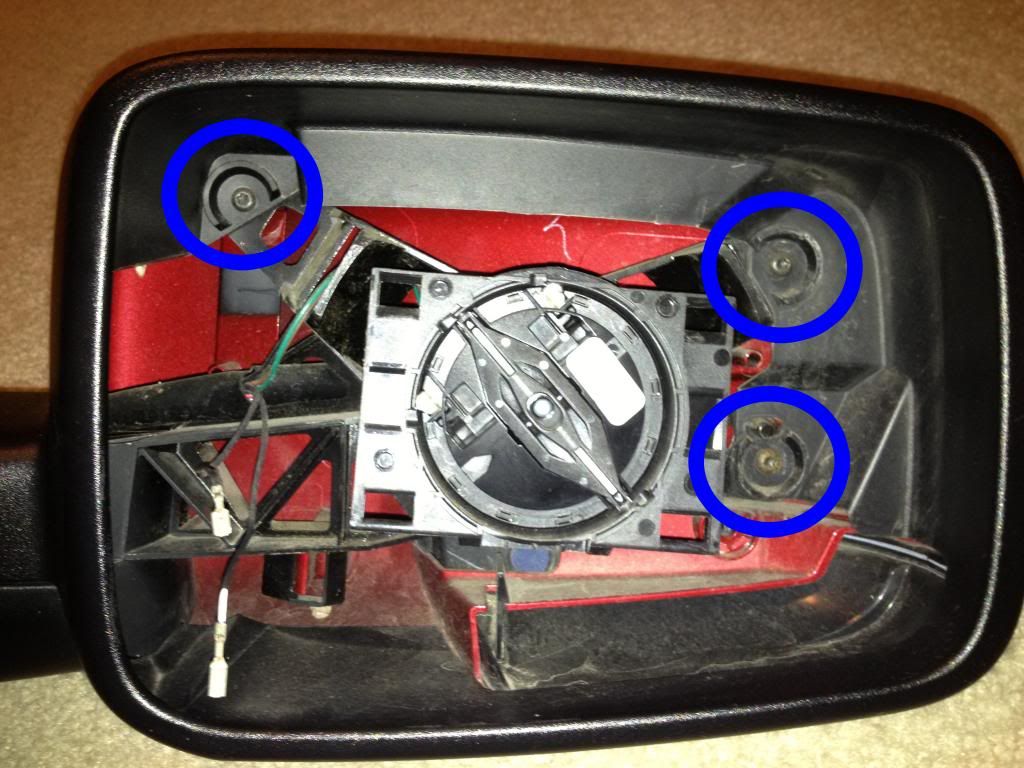 Step Four: Pull Puddle Lamp Off
So this is probably the hardest part. You have to work from the outside edge and pull the puddle lamp from from the painted trim. I just worked my way around the insulation and then it just falls into your hands. Then you can remove the plug that goes into the puddle lamp. I could not get the plug disconnected from the trim prior to removal, but if you can get it removed first it would be a bit easier to get the puddle lamps out.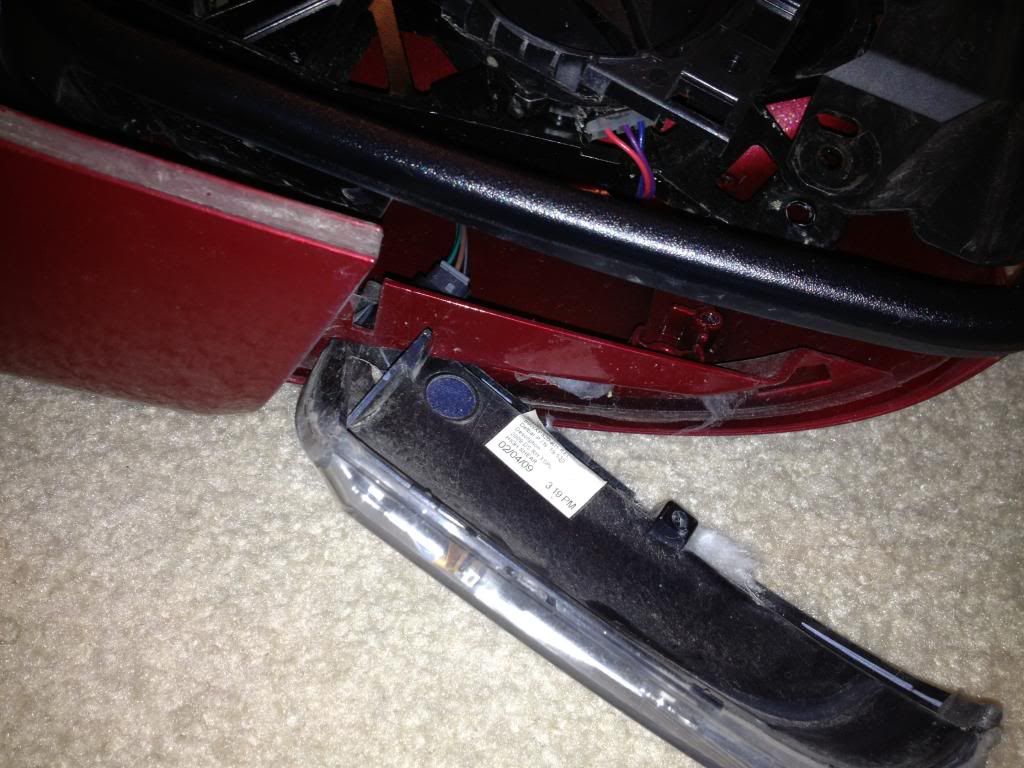 THE END!! I hope this can help other people out!