Discussion Starter
•
#1
•
So I bought the truck as a new 2014 back in January after I returned home from deployment. Her name is Stella! I've already done a few mods up to this point and have more plans to come. I figured I might as well create a thread so that I at least have a place to put my pictures and can keep a record of it all. I'll give a run down with some pictures (maybe a lot of pictures) from purchase up until now as well as what is to come.
Some specs on the truck: 2014 Ram 1500 Express 4x4, crew cab, UConnect 5.0, 5.7 Hemi, 8 Speed, 3.92's, 32 gallon tank, and tow mirrors.
Mods so far: Weather Tech Laser Fit floor liners, removed pin stripe, plate frame, 3rd brake light mod, Mopar tow hooks, DeeZee Tailgate Assist, Phillips headlights
Mods to come: Bilstein 5100's (set at 2.8), 3/4" rear coil spacers, 20x9 Fuel Hostage III's, 35x12.50R20 Cooper Discoverer STT Pro's, led swap for interior, backup lights, and cargo lights, Plasti-Dip badges and emblems
Possible mods (eventually): 18" Magnaflow, Diablo, intake (Vararam, Mopar, unknown), bed cover, bed lights, tint front windows to match rear, remove front air dam, skid plates
The day I bought her: we had the dealer add a spray in liner before we picked it up. They also filled it up which was awesome since I have the big tank!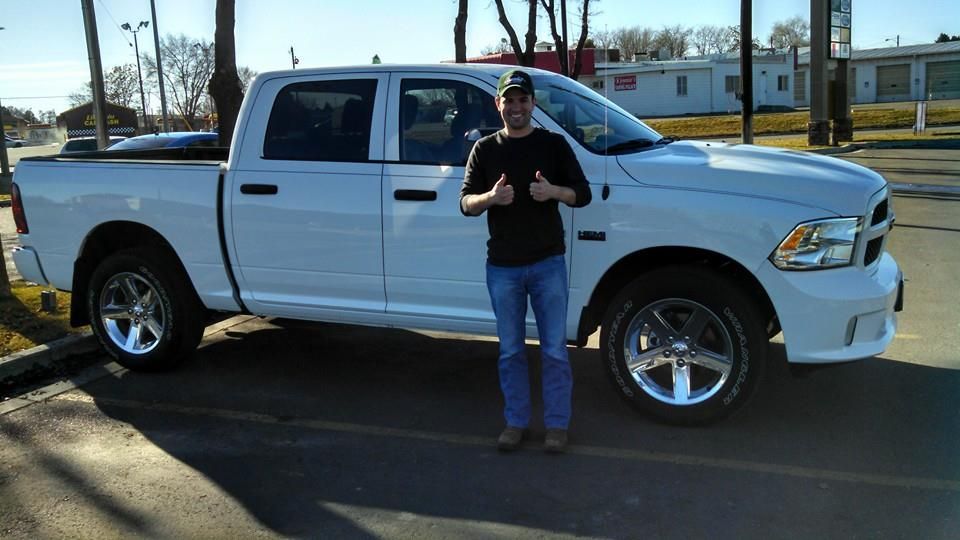 A few days after getting home my Weather Tech Laser Fit floor liners came in. Both are the over the hump style since I have the bench in the front.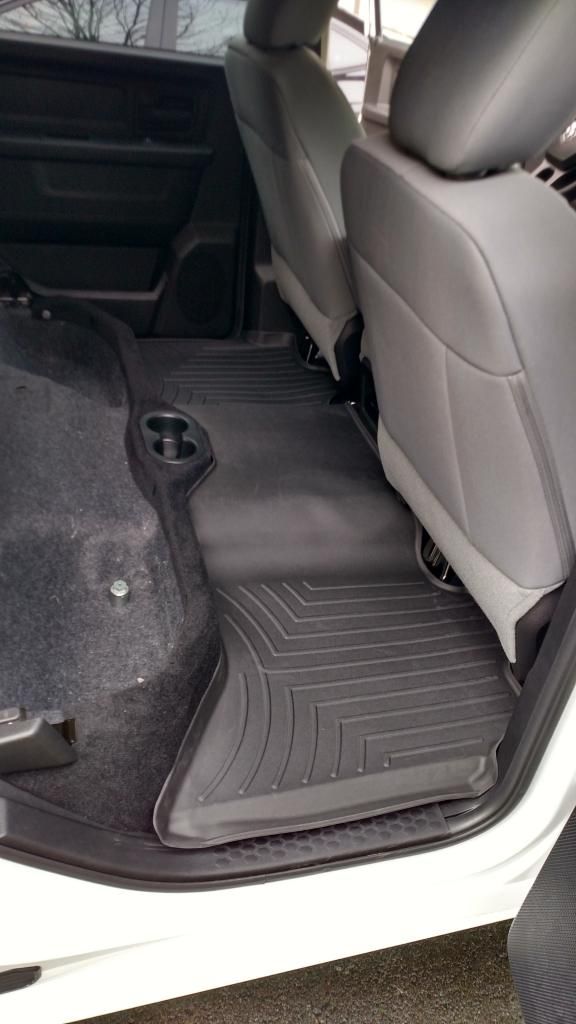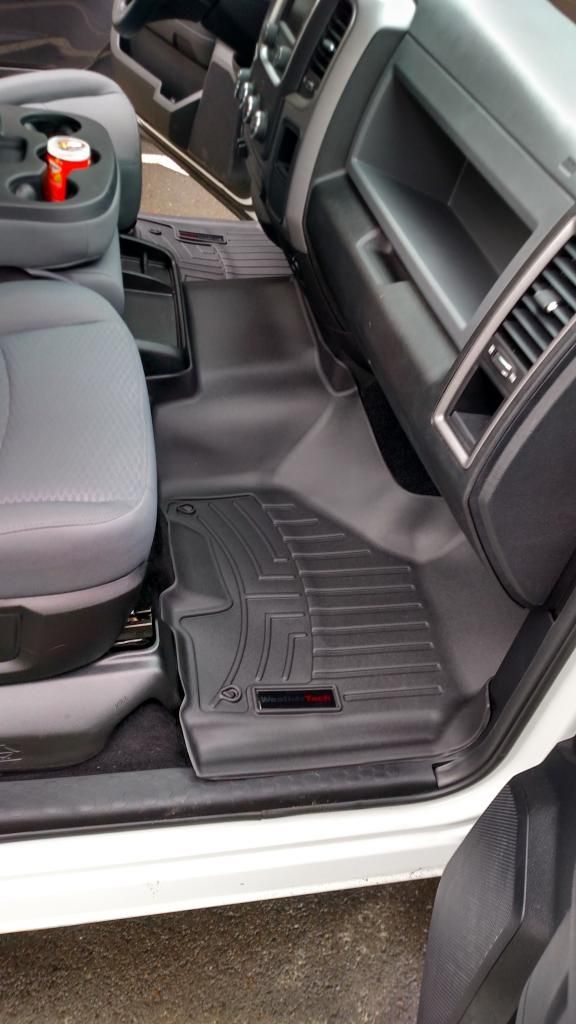 Then of course had to add some decals to make it my own!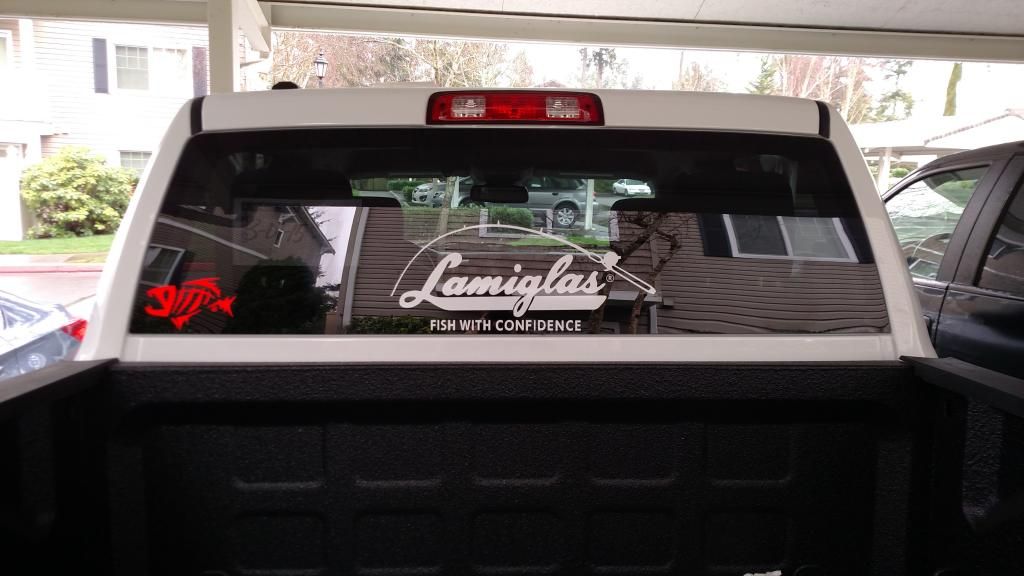 One major addition I had to make was tow hooks since the Express doesn't come with them. Ordered the Mopar hooks from eBay and fought to install them!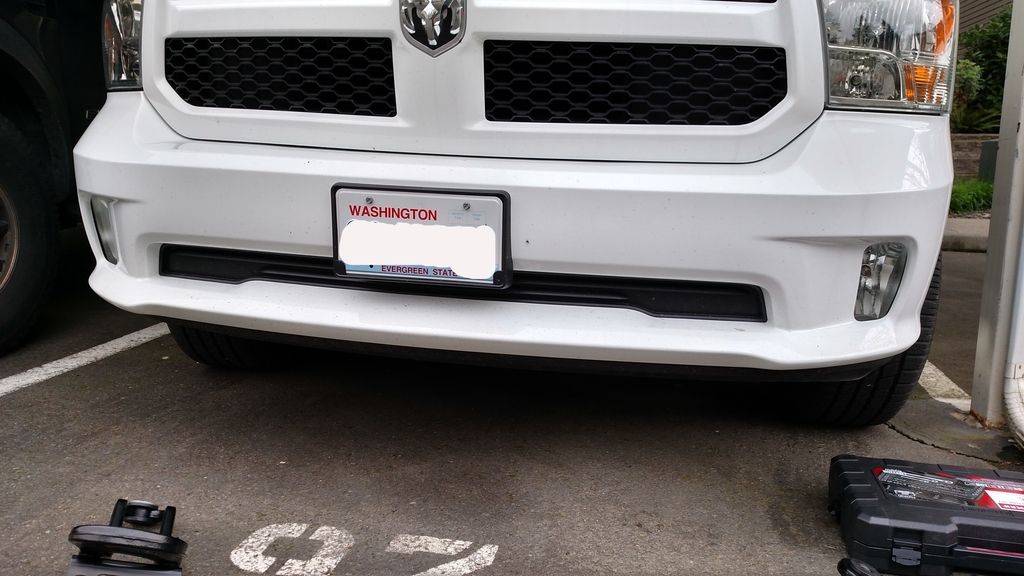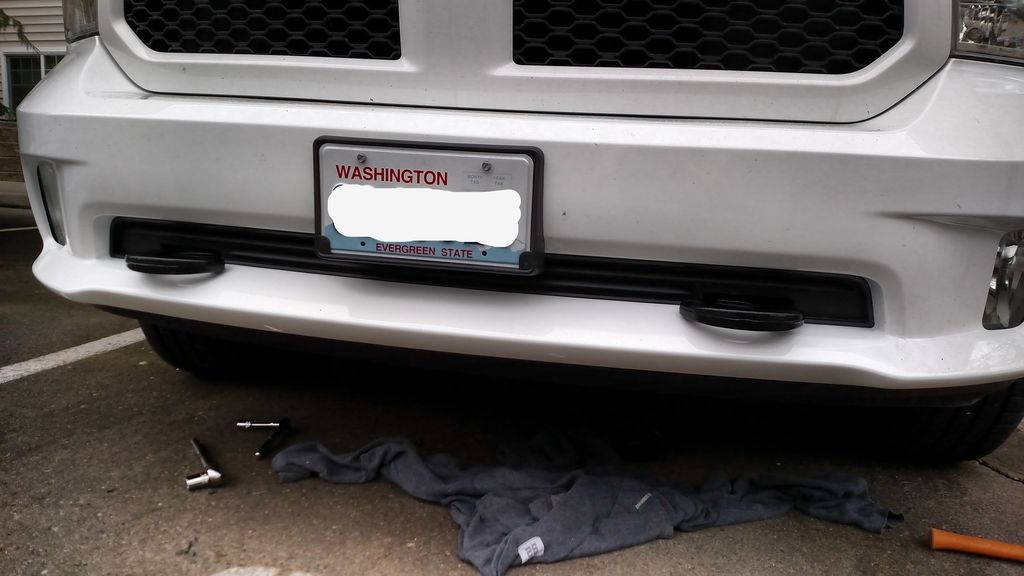 Due to the mold of the '14s bumper I had to install them "backwards" but they fit and work both ways. Mounted the factory direction would have caused them to rub on the paint constantly. This way gives me about a 1/4" gap from the paint.
The dealer had added some awful pin striping and of course their plate frames, badge, and mud flaps. That all got removed within a week. This is right after the pin stripe was removed and she got washed.
Then I discovered the 3rd brake light mod and immediately went to Lowe's to pick up what I needed. At just a few months old the water had already nearly made it through the factory seal.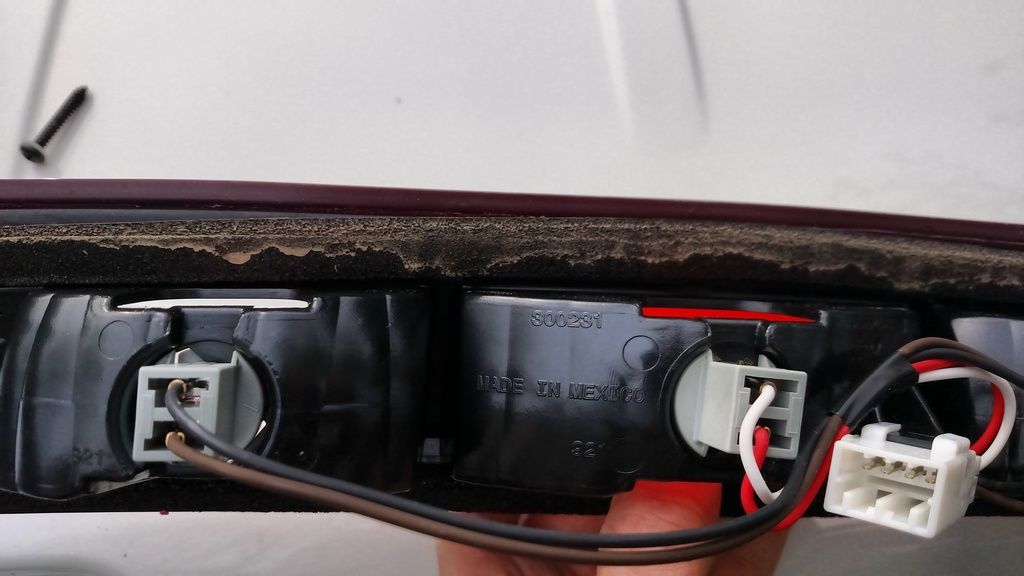 And most recently I've added a DeeZee Tailgate Assist and Phillips Crystal Vision Ultra headlights (highs, lows, and fogs) but do not have pictures of the new ones at night yet.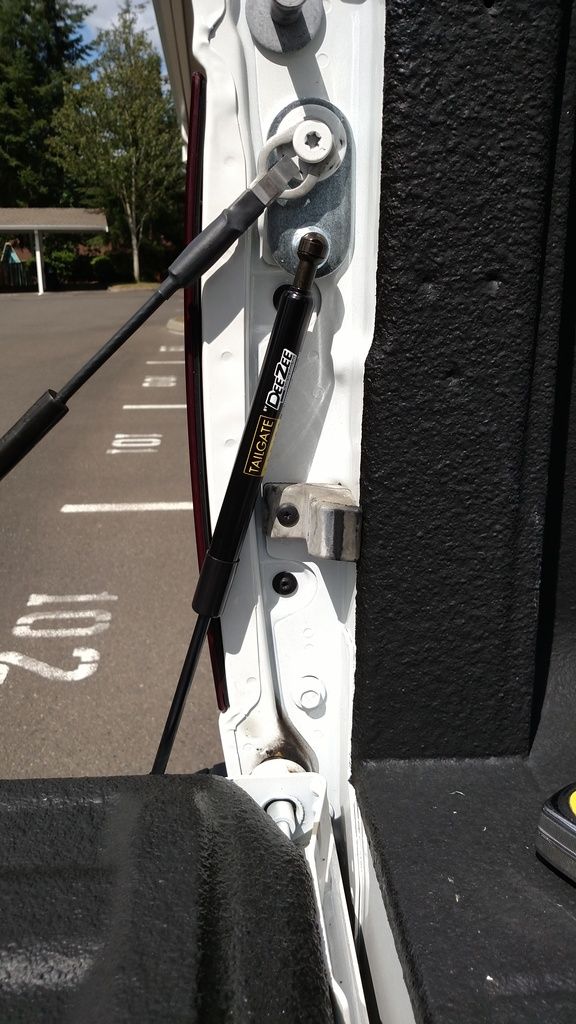 Other things that have been done that I do not have pictures for are the switch to full synthetic Mobil1 at the first oil change and aluminum "HEMI" license plate frame on the rear.
I will get a picture of the new lights soon. Sorry for the long starting post, just wanted to get everything posted so far and have a place to work from! Enjoy and let me know what you think!