Discussion Starter
·
#1
·
Hi all, new member here, just posted about my truck in the Checkin section. New truck to me, just got a week ago.
Have a radio question first. My truck is a '98 Laramie Quad Cab with the Cd and Cassette stereo and the the small tweeters in the A-pillars by the windshield.
Have two issues and some questions. The AM works, CD and Cassette work, but FM frequency does not work. If you scan it acts like the antenna is not hooked up. No static on an FM station...no sound at all....?
I like the stock radio and would like to retain it.
Also, the previous owner put a new headliner in the truck, and in taking off the driver's side A-pillar trim he broke the clips and also tore the tweeter and ruined it, so I need a new grey plastic A-pillar piece with a tweeter in it. Will put that in the Wanted section as well, but thought I'd ask here too.
The other issue is the speaker in the drivers door panel does not work. All the others work fine and sound good. I'm wondering if the broken A-pillar tweeter is tied to that door speaker, and since it's not there, that's keeping the door speaker from working. Anyone know?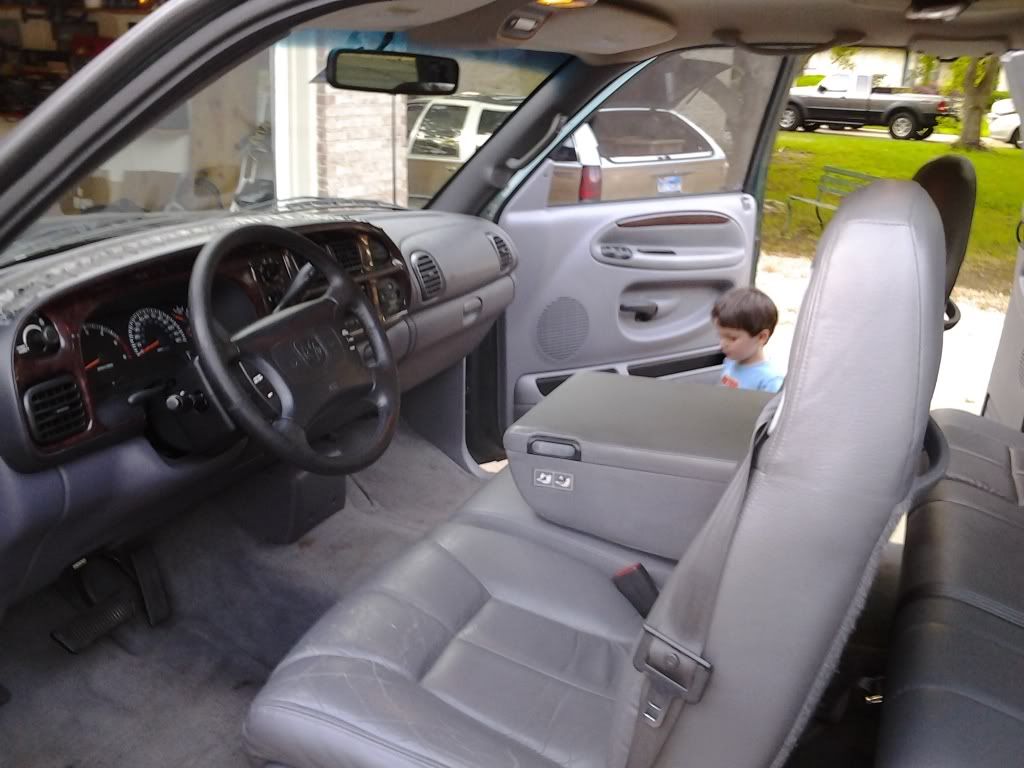 Thanks in advance for the help!
-Mike