Discussion Starter
•
#1
•
Last night I hooked on to my dad's flat deck car trailer and loaded his car up (1970 Dodge Dart Prostreet Car) to bring it over to my Uncle's shop so we could do some suspension work on it. I'm estimating the overall weight to be around 4500 pounds. That's probably a little on the high side though.
This was the first real comparison I've had for the Airlift 1000 bags on my truck towing equal weight and loading conditions before and after. They definitely kept the truck nice and level at 35 psi. It rides a lot nicer as well. Rather than bouncing around everywhere it's a lot more firm and stable. Overall I'm really happy with them. At $88 for the bags you can't really go wrong. It's definitely nice having the onboard WirelessOne compressor to be able to pump up and deflate the bags in no time and to play around with the PSI a bit to see where it feels good.
Here are a few pictures of the set up last night: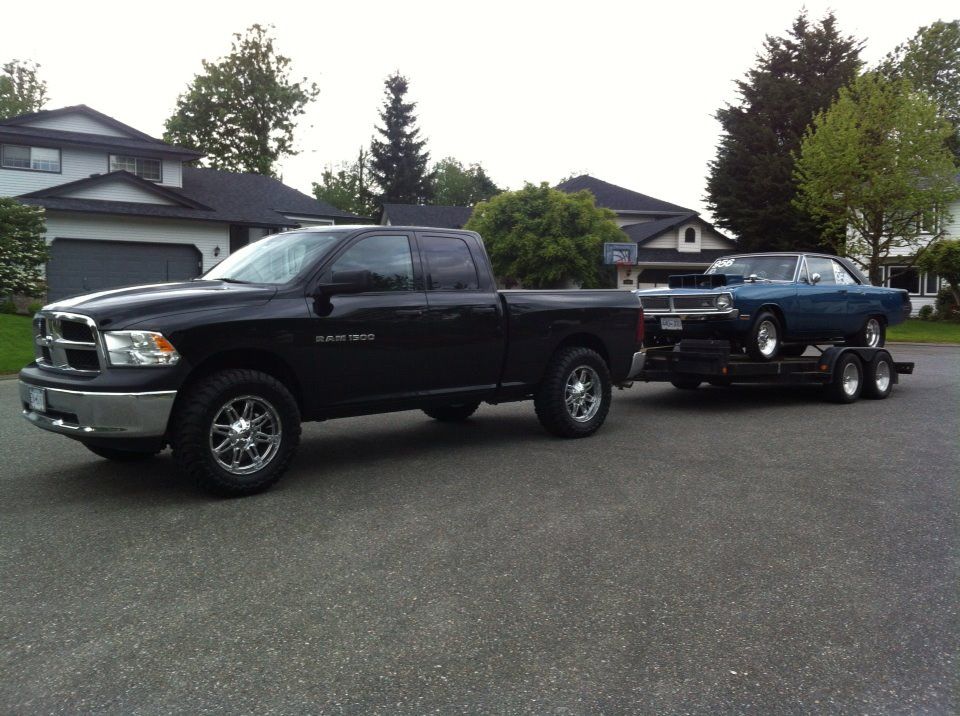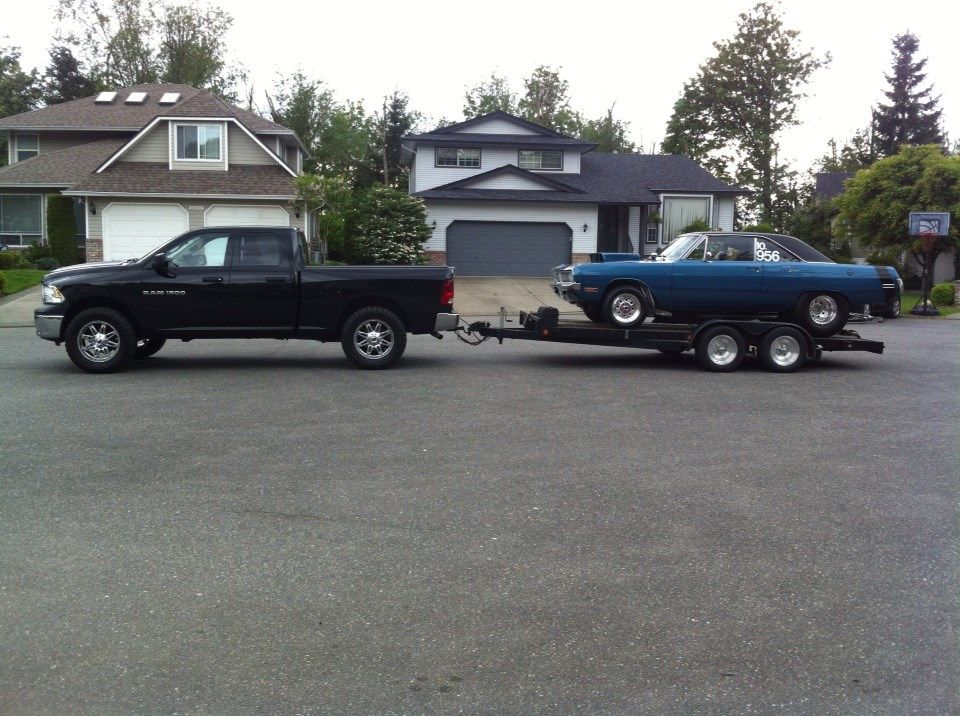 Before Airlift 1000's (November 2012):
As you can see I could definitely use a bit more of a drop on my receiver now that my truck is higher. I'm probably just going to wait until I lift it before I bother spending the money on a new receiver. That way I only have to do it once and it will be right. I don't tow enough to justify spending the money on it now.
If you have any questions regarding the truck, towing, airlifts, or car feel free to ask them. I'll try to answer the best I can.