Weatherbeater Mat Review
Sorry I originally titled this post as Weathertech review. It is a review of my new Weatherbeater mats.
So these arrived yesterday; an early Christmas present: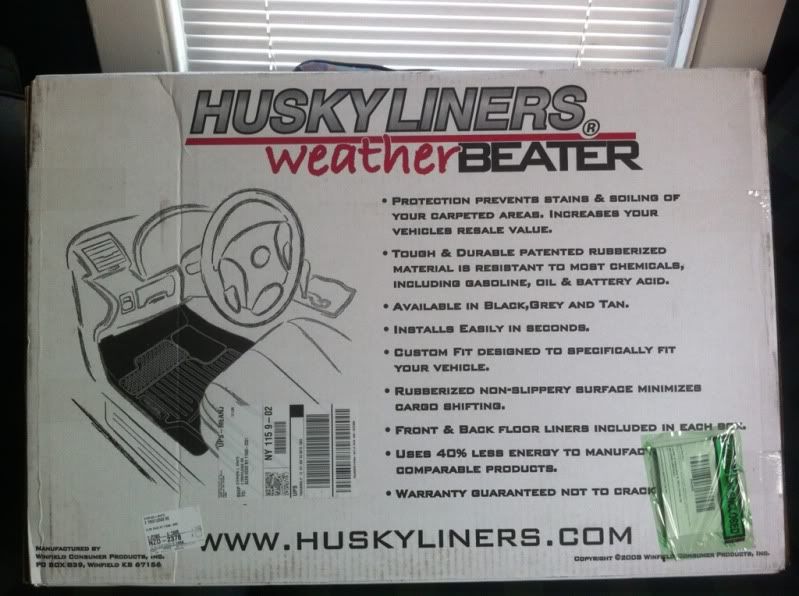 So my first thoughts on opening the box were not all positive. They don't seem to be high end; I guess I was expecting more of a rubber material and these are much more inflexible than that. Just out of the box they look relatively cheap and not worth $116+. They feel like plastic and they are bent in strange ways so thy look like you will have trouble fitting them.
My opinion changed quickly as I got them in the truck. Those strange bends that look like mishandling fit all the contours of the floor extremely well and the mats went in with little fuss. Even the single piece in the back seat went in easily and fits flat with no buckling. I specifically did not get the single front mat because i was worried about how well it might fit over the hump. If I was ordering these again I would have no problem ordering the one piece for the front. Basically now that they are in they look like the custom piece I was ordering.
The coverage is excellent and the protect the floor completely. Overall I'm very pleased and would recommend them.
Driver's Side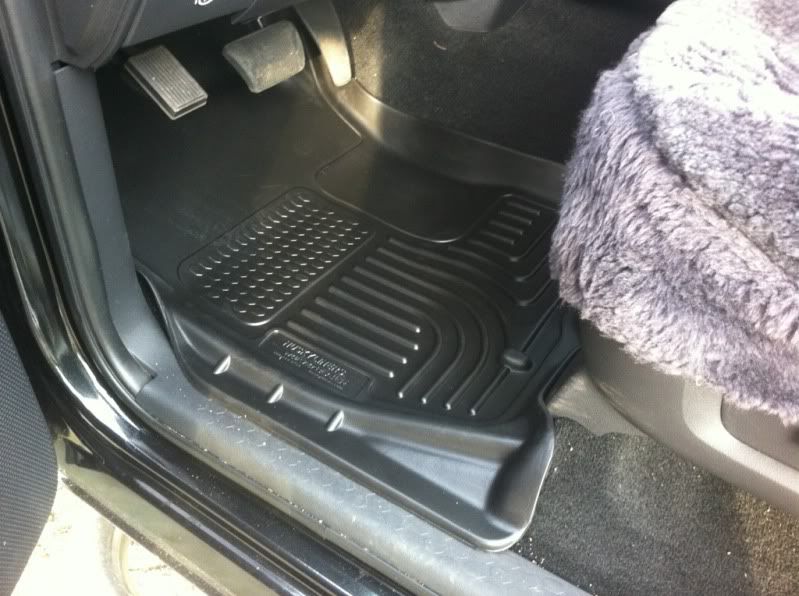 Passenger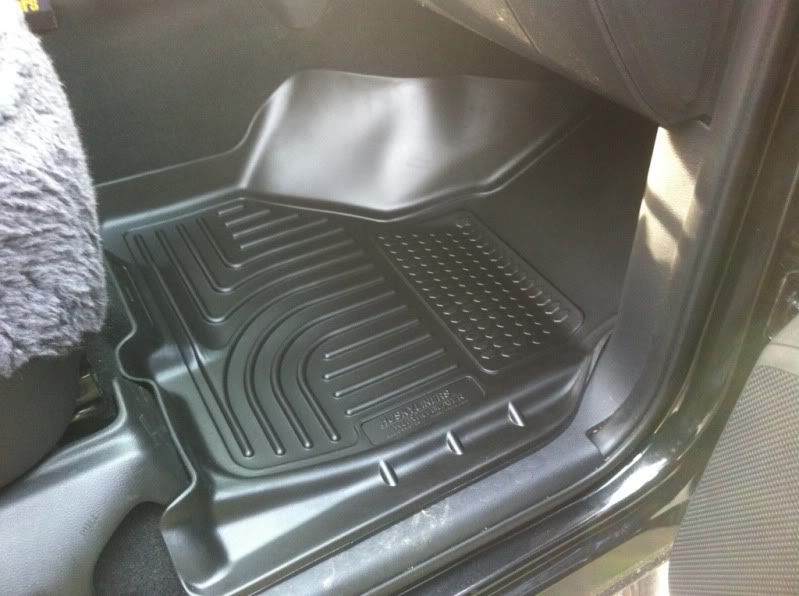 Rear