Discussion Starter
·
#1
·
Hi everyone, this is actually my first post. I have been reading posts for a long time but never found a reason to post. I have a 2008 Ram 5.7 Quad cab that I purchased used with about 75K miles.
I keep pretty tight with maintenance schedule, and at 90,000 I knew I wouldn't have time to change spark plugs with work schedule at the time. So unfortunately I took my truck to an a valvoline and had them change oil and spark plugs and a few other things.
Skip ahead to today, truck is at 119K miles. I changed the spark plugs this morning, and was not happy with the old spark plugs. I started on the passenger side bank. Pulled all the plugs and in cylinder number 2 and find this.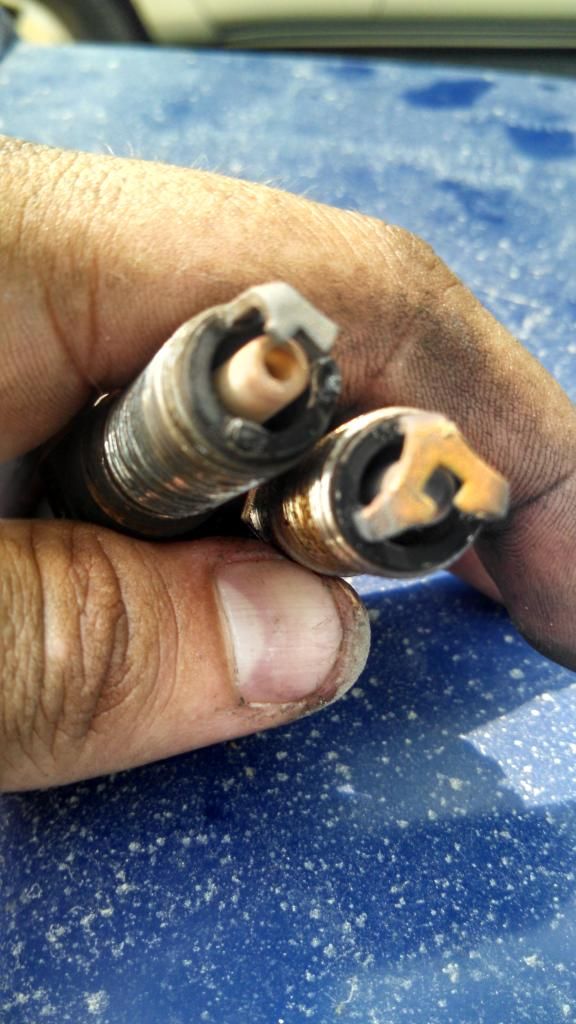 (not sure if i'm posting pics correctly)
I discovered that the oil change guy didn't replace with OEM, but instead used these E3 spark plugs. Well, its not too hard to see that they aren't worth a dime. The plug was actually broken on the end and the electrode had fallen out i guess. So i'm guessing this plug wasn't firing at all.
I just wanted to share this as a warning to other thinking about using these plugs. I would recommend the OEM Champions.
To top it off. . . Whoever installed these plugs was not the brightest.. In cylinder 4 there was a plug only threaded in about half way. I could tell because the top half of the threads looked brand new. On the driver side bank, one of the plugs was cross threaded. I had to use a tap on those cylinders to get the plugs back in.
Moral of the story. Use OEM plugs in the 5.7, and don't truse those quick lube places to any more than an oil change.
Link to the album of plugs.
http://s1375.photobucket.com/user/2008nick/library/E3 Spark Plugs 29000 Miles - 5 7 Hemi