There's lots of information about exhausts for the various 1/2 ton Hemi trucks here, not so much on the 3/4 ton 2500 trucks that more often than not are diesel motors. I have a 2011 2500 4x4 Hemi, with a 3" Y, into a single very large muffler, single 3" out to a resonator, then a single out the side. My Y pipe seems as restrictive to me as the pics of the 1500, although the pipe that crosses over to the other side is not crushed at all, and seems to be good. Here is a pic of my stock Y pipe.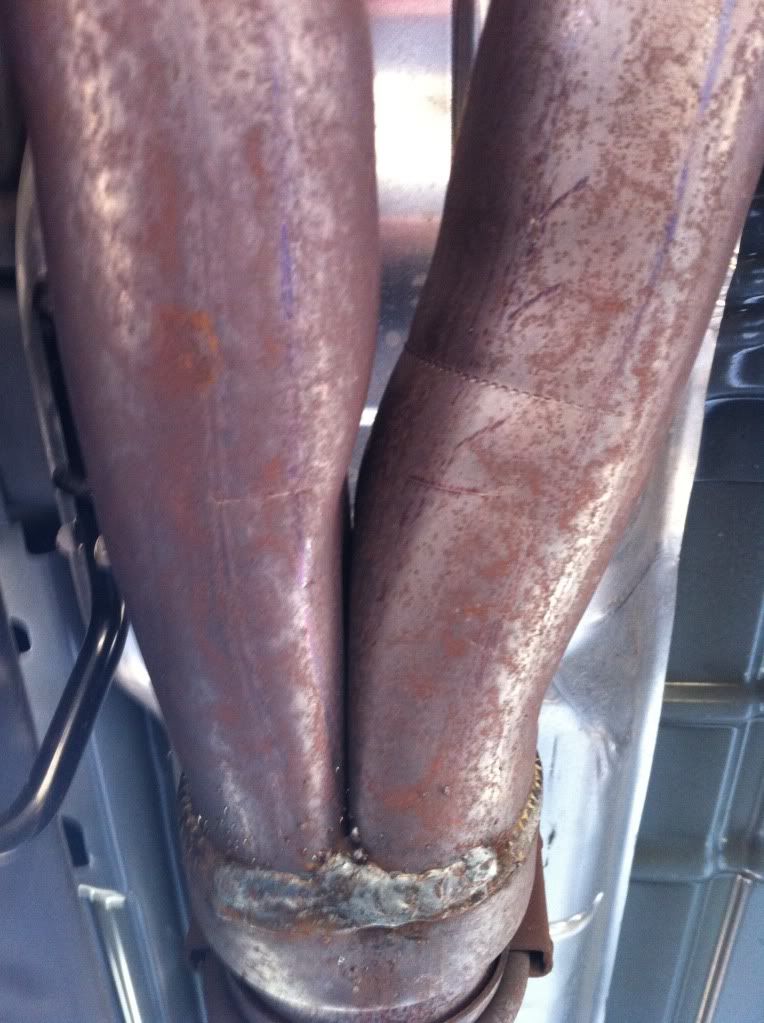 So, should it be replaced as well, or is it a different part than the 1500? I've read about a loss of back pressure, so I'll keep it if replacing would cost me any loss of low end, or actually void the warranty (other than the exhaust).
Here is a pic from the side, but the other pic shows the restriction better.
I am replacing the muffler with the 5"x11" 22" body (28" overall length) Magnaflow #12589 or the 5"x8" 18" body (24" total length) #12259. Any thoughts on these, or is another one better?